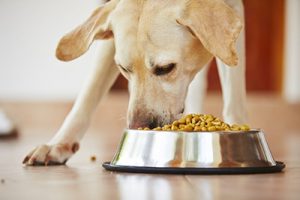 According to recent reports, more than 107 million cans of dog food have been recalled because they contained trace amounts of pentobarbital, the tranquilizer used to put down sick or injured animals.
Tim Evans, DVM, Ph.D., an associate professor of veterinary pathobiology and head of toxicology in the Veterinary Medical Diagnostic Laboratory (VMDL) at the University of Missouri College of Veterinary Medicine, stresses that while no measurable concentrations of pentobarbital should be in these products, pet owners should monitor resources for updates and notices for pet food recalls.
"The FDA plays a key role in preventing these situations and in protecting our pets when these situations arise," Dr. Evans said. "For the last couple of years, I have been trying to disseminate information on what veterinarians and their clients can do when they suspect a pet food contamination. I firmly believe that the nutritional and health benefits of commercially manufactured pet foods, especially those manufactured by companies with a long history of dedication to pet nutrition and health, continue to greatly outweigh the low risks of contamination in these products."
Evans says tools and resources are available for consumers to stay informed of pet food recalls such as the Food and Drug Administration and the American Veterinary Medical Foundation.
"These resources will include information about manufacturer lot numbers and UPC item codes that will help owners pinpoint the food they might have purchased and whether they should monitor their pets' behaviors and health," Evans said.
Also, always remind owners to bring their pets into the clinic if they see any changes in their companions' health.
More can be found at the University of Missouri website here.