Suggested Veterinary Products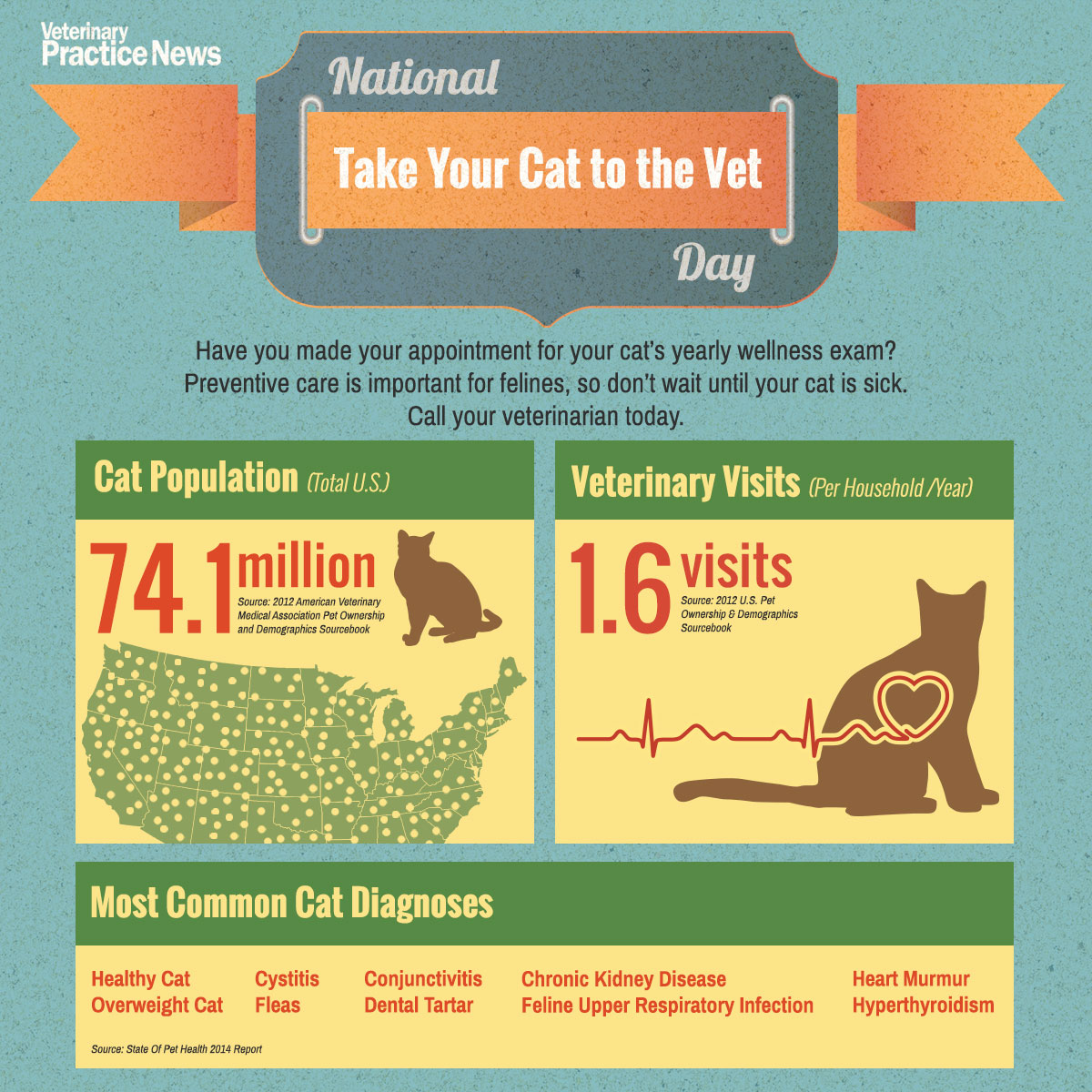 August 22 is National Take Your Cat To The Vet Day! We at VeterinaryPracticeNews.com created this helpful graphic for you to share with your clients on social media. Use this graphic as a starting point to discuss why your clients should bring in their cat. Include your phone number and website so people can contact you.
Just right-click on the image and save it onto your computer.
Let us know how it goes!