Suggested Veterinary Products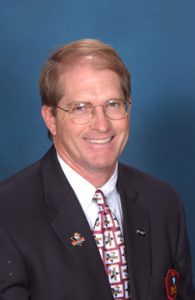 The North American Veterinary Conference has scheduled a variety of programs and music entertainment to celebrate its 25th anniversary Jan. 19-23 in Orlando, Fla.
This year's program features more than 1,400 hours of continuing education, presented by about 375 speakers and instructors. There will also be more than 50 hands-on laboratories, including anesthetic complications, urinalysis, bandaging in dogs, behavior in cats, cattle handling, critical-care nursing, laparascopic ovariohysterectomy, small-mammal emergency techniques and darting/remote injection systems (for wildlife).
Specialty program tracks and laboratories for veterinary technicians are also scheduled as well as the Hill's Practice Management Core Seminar for practice managers.
Exotic program highlights include aquatic medicine, avian diagnostic medicine, emergency and critical care medicine, small-mammal medicine, surgery, reptiles (lizards, turtles and tortoises), wildlife medicine and conservation and zoonotic diseases.
NAVC has a diverse lineup of speakers, including Melinda Merck, DVM, who will lead a mock trial to help veterinarians understand what is involved in raising, breeding, training dogs for fighting as well as what an actual dogfight entails and how to be court witness; Jonna Mazet, DVM, director of the Wildlife Health Center at University of California, Davis, who will discuss her research on California sea otters at the Morris Animal Foundation Keynote Luncheon; and NAVC Director M. Gatz Riddell, Jr., DVM, the 2008 James A. Jarrett Memorial Lecturer, who will present "Food Supply Veterinary Medicine." Dr. Riddell is also the executive vice president of the American Assn. of Bovine Practitioners.
Entertainment and social activities will also be woven throughout the conference. KC & The Sunshine Band will play their disco hits at the Opening Ceremonies presented by Hill's and country music star LeAnn Rimes will sing for all attendees and their families at the Bayer Experience.
For more information, click here.