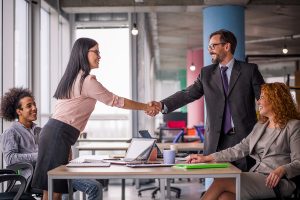 A partnership between two national veterinary associations will resume in 2019.
The American Veterinary Medical Association (AVMA) will continue to provide association management and other support services for the National Association of Veterinary Technicians in America (NAVTA).
Through the alliance, AVMA will develop more direct communication with NAVTA's members to increase awareness and use of its services, products, and initiatives.
"I am honored to share in the announcement of our association management partnership with AVMA," said NAVTA president Kara Burns.
"NAVTA and AVMA have a longstanding, strong working relationship, and this new agreement will elevate this relationship and the impact on our profession."