The North Carolina State University in mid-August formally kicked off the construction of its Biomedical Partnership Center, the first public-private partnership building in the development of the Centennial Biomedical Campus.
The 44,500-square-foot, two-story facility will include space for College of Veterinary Medicine research activities. It will also provide a platform for industry and government researchers, entrepreneurs, clinical trial companies, as well as biomedical investigators across NC State, to work side by side with CVM faculty and students, the university noted.
The facility is expected to be completed in 2017.
The university describes the 250-acre Centennial Biomedical Campus as an extension of NC State's Centennial Campus: "The Centennial Campus approach has created an effective model for developing a mixed use environment by combining private lab and office space with academic, residential, and recreational opportunities. The Centennial Biomedical Campus builds on this successful model by emphasizing research collaborations that bring together academia, government and industry.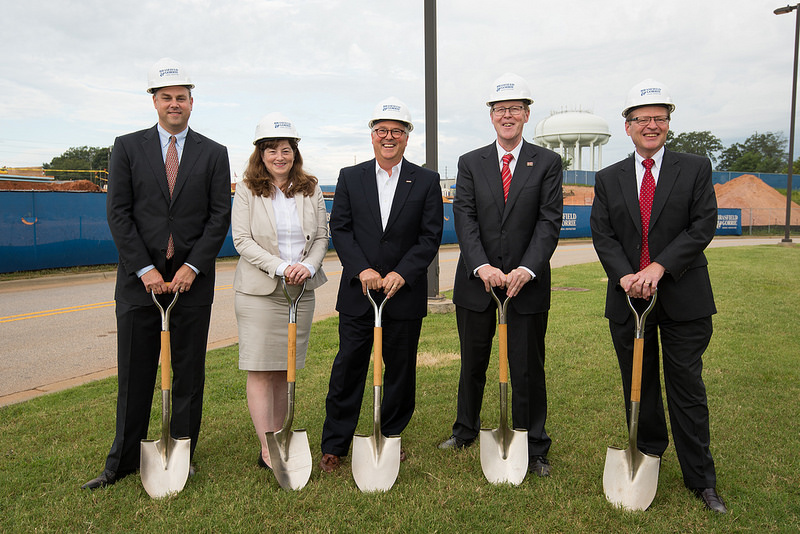 In remarks to the gathering, NC State Chancellor Randy Woodson, Ph.D., hailed the Biomedical Partnership Center as "a milestone for NC State. While we continue to partner with private development companies to provide leasable space on the larger Centennial Campus property, today marks the first privately developed property on the Centennial Biomedical Campus."
CVM Dean Paul Lunn, BVSc, Ph.D., Dipl. ACVIM, looked forward to the exciting prospects for the new building, saying "work which takes place here will enhance the health of companion animals, find new solutions for the agricultural industry, and will impact advanced treatments for human patients as well."