Suggested Veterinary Products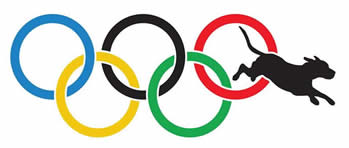 The Companion Animal Wellness Club at North Carolina State University's College of Veterinary Medicine will host the 23nd Annual Dog Olympics from 10 a.m. to 3 p.m. Sept. 13. The event will include canine demonstrations, a free microchip clinic and a special "custom cart" Paralympics Parade for dogs with spinal cord injuries, among other activities.
The Dog Olympics is a charitable event that celebrates the human-animal bond and raises money for local animal rescue groups, according to the university.
The event will be held on the "Hearth" of the NC State Centennial Biomedical Campus located at 1060 William Moore Drive in Raleigh near the intersection of Hillsborough Street and Blue Ridge Highway.
Supporters include: K9 Solutions, Doggy Design, Purina, Hill's, Dr. Dana Lewis—Lap of Love, Veterinary Surgical Referral Practice, Royal Canin and Sleeping Dogs Pottery.
For details, visit the website.