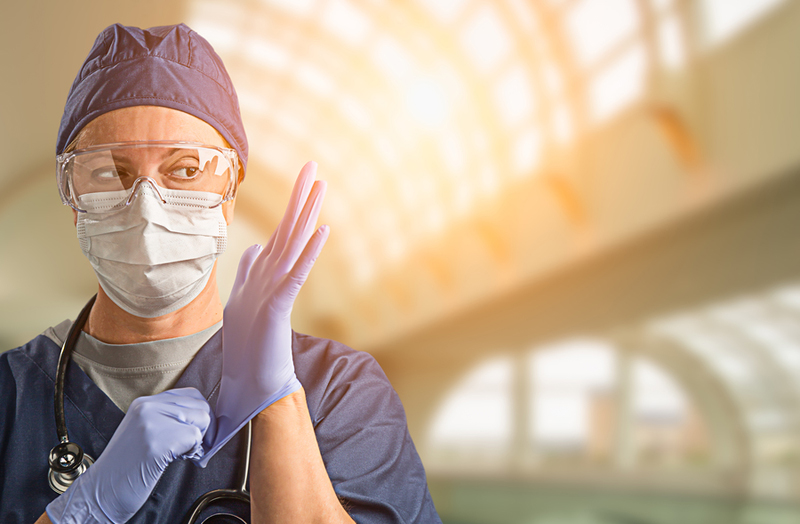 Veterinary professionals in Nevada are now permitted to provide some human medical services during the COVID-19 pandemic, says the state's governor, Steve Sisolak.
The Nevada Board of Veterinary Medical Examiners and the governor's COVID-19 Medical Advisory Team have approved a proposal to include veterinarians and veterinary technicians in the Battle Born Medical Corps, Nevada's group of emergency medical response providers.
The proposal, written by Jon Pennell, MS, DVM, and Leonard Cooper, DVM, asserts this collaboration will assist in bolstering Nevada's health-care workforce.
"By including veterinary professionals in the Battle Born Medical Corps and permitting the profession to serve within public health departments, hospitals, and medical facilities, veterinary responders will be poised to alleviate the burden on and collaborate with interprofessional emergency response teams during this public health crisis," the proposal says.
For veterinarians, the temporary expanded scope of practice for Nevada veterinary professionals includes:
triage and patient monitoring;
immunizations/vaccinations;
COVID-19 testing;
phlebotomy;
intravenous catheter placement;
intravenous fluid administration;
treating emergencies, including providing hemostasis, bandaging, splinting, local anesthesia, and suturing;
airway maintenance (oral, nasal, pharyngeal, and intubation);
drug dispensation (such as antibiotics and non-opioid analgesics); and
syndrome surveillance (i.e. patient populations for irregular signs of illness).
For veterinary technicians, the proposal allows the following:
basic triage care and patient monitoring, including determining initial vital signs (i.e. temperature, heart rate, respiratory rate and quality, blood pressure, skin and mucous membrane color and condition, etc.) and/or monitoring quarantined or hospitalized patients; and
immunizations/vaccinations.
On April 1, Governor Sisolak signed an emergency directive calling for licensing boards to temporarily waive certain licensing requirements and allow various medical professionals to practice during the COVID-19 crisis, should the situation call for more emergency medical care.
"A provider of medical services includes all categories of skilled personnel deemed necessary by the Governor's COVID-19 Medical Advisory Team to augment and bolster Nevada's healthcare workforce to the levels necessary to combat this pandemic," the directive states.
For more on the Battle Born Medical Corps, click here.