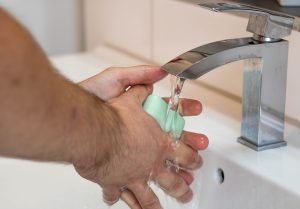 New guidelines by the American Animal Hospital Association (AAHA) on infection control offer practical standard operating procedures (SOPs) to guide veterinary teams in creating a clean and safe environment to prevent the spread of disease.
SOPs included in the 2018 AAHA Infection Control, Prevention, and Biosecurity Guidelines are cleaning and disinfection, hand hygiene, personal protective equipment, identifying high-risk patients, managing contagious patients in isolation, and more.
"Infection prevention and biosecurity are key components in the delivery of high-quality patient care," said Michael Cavanaugh, DVM, DABVP (emeritus), chief executive officer of AAHA.
"We believe infectious disease prevention and control is essential to veterinary medicine and the health of our patients, clients, and team. Knowing much has changed in this arena in human medicine and with the availability of new, effective compounds, we believe the time is right to make certain the veterinary profession remains up to date."
The guidelines also include a staff training video, personalized checklists of tasks to improve compliance, evaluation tools, staff and client educational materials, and more.
Read the guidelines in the November/December issue of the Journal of the American Animal Hospital Association (JAAHA) or online.