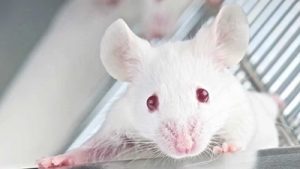 A new reference text by medical illustrator and gross anatomy expert Gheorghe M. Constantinescu, DVM, Ph.D., compares rodent anatomy, providing veterinarians, laboratory technicians, and others working in life sciences with anatomical features/landmarks needed when conducting physical examinations, collecting biological samples, making injections of therapeutic and experimental materials, using imaging modalities, and performing surgeries on mice and rats.
Co-published and endorsed by the American Association for Laboratory Animal Science, Comparative Anatomy of the Mouse and the Rat: A Color Atlas and Text offers concise and practical comparative rodent anatomy. The user-friendly atlas includes full-color images, with each set of illustrations showing the same view depiction in the mouse and the rat for easy comparison by students, investigators, and technicians who work with animals.
To purchase a copy, click here.
Dr. Constantinescu previously authored and illustrated several texts on the subject of animal anatomy, including Clinical Dissection Guide for Large Animals, Guide to Regional Ruminant Anatomy Based on the Dissection of the Goat, and Clinical Anatomy for Small Animal Practitioners.