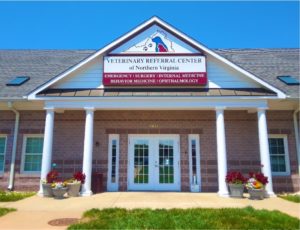 Veterinary Referral Center of Northern Virginia (VRC-NOVA) in Manassas has announced it will join the Compassion-First Pet Hospitals family.
The hospital employs 77 veterinary professionals and offers surgical services, internal medicine, ophthalmology, and 24/7 emergency care. Just recently, it remodeled and expanded its ophthalmology department and emergency services.
"We have entered an age where consumers' demand for medical advancements is growing daily. To meet this demand, we needed a partner like Compassion-First Pet Hospitals to help us take the critical next step forward to advance veterinary care in our community," says Ethan Morris, DVM, medical director and head of VRC-NOVA's surgery department.
Dr. Morris will continue to act as medical director of Veterinary Referral Center of Northern Virginia.
"Veterinary Referral Center of Northern Virginia brings incredible talent and expertise to our family of hospitals," says Compassion-First chief executive officer, John Payne. "We are absolutely thrilled to have this entire team help us further our vision to deliver the highest quality of veterinary medicine, in the way that honors the best interests of the clients and patients."