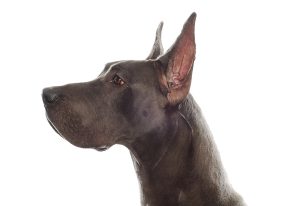 Nova Scotia has introduced changes to the Animal Protection Act intended to strengthen the welfare of livestock and companion animals in the province.
The act—which was introduced Sept. 13—is designed to ensure that animal welfare inspection and enforcement will be stronger by banning cosmetic surgery that changes an animal's appearance unless medically necessary and carried out by a veterinarian.
Prohibited procedures include tail docking, ear cropping, debarking, and declawing. The Animal Welfare Appeal Board will hold public hearings to improve transparency. No date has been announced at this time.
"We know farmers and families are deeply committed to the welfare of their livestock and pets," said Agriculture Minister Keith Colwell. "Nova Scotians can have confidence our animal protection is among the best in the country."
Other changes include updating language around 'animal cruelty' to 'animal welfare.' This will better reflect the intent of legislation. Animal fighting will also be prohibited and enforceable under the revised act.
These amendments are supported by the minister's Forum on Animal Welfare, which includes animal welfare advocates, enforcement officials, and other stakeholders.