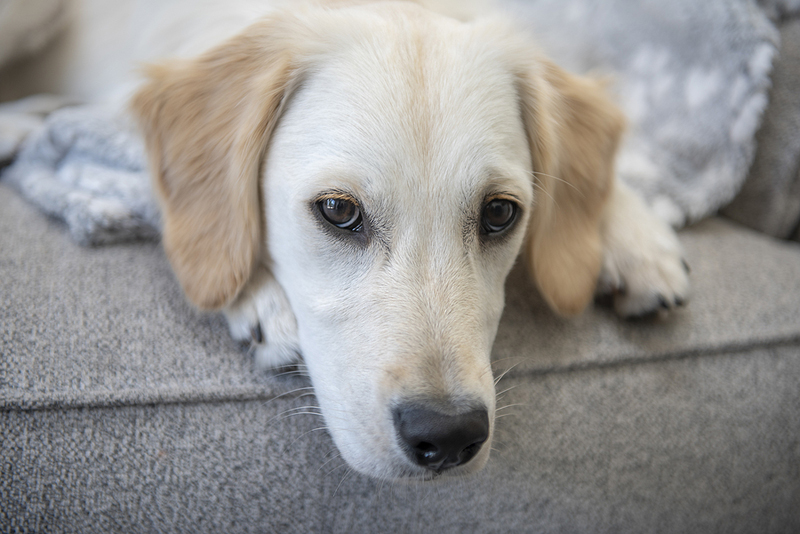 Dogs afflicted with a common and potentially deadly type of tumor may soon have access to more accurate diagnosis and improved treatment, Washington State University (WSU) reports.
Using next-generation sequencing, researchers have examined the genetic makeup of three common subtypes of canine soft tissue sarcomas and identified several therapeutic targets that might form the basis of new treatments.
While there are several subtypes of sarcomas, they present similar characteristics and can be difficult to diagnose, researchers say. As such, the tumors tend to be treated similarly and, often, unsuccessfully.
The new findings could pave the way for more accurate diagnosis and better treatments in the future, WSU reports.
"The different subtypes of soft tissue sarcomas can look so similar even trained pathologists have trouble distinguishing one from another," says the study's corresponding author, Eric Shelden, PhD, an associate professor in WSU's School of Molecular Biosciences, adding, "they are a very diverse group of cancers."
Rance Sellon, DVM, PhD, DACVIM, a veterinary oncologist at WSU and coauthor of the study, says clinicians may benefit from working closely with veterinary pathologists to identify tumor subtypes to achieve accurate diagnosis and identify more effective treatment options.
"From a clinical standpoint, the findings of this study hint that, perhaps, our view of this tumor type should change, and we should be looking to make better distinctions among the various subtypes, ultimately with the goal of better defining treatment and prognosis," he says.
As many as 95,000 dogs in the U.S. are diagnosed with soft tissue sarcomas every year, and 20 to 30 percent die from the disease, the university reports.
Dr. Sellon estimates WSU's Veterinary Teaching Hospital sees one or two dogs a week with soft tissue sarcomas, noting prognosis varies based on several variables, including the size and grade of the tumor. Treatment typically involves surgical removal of the tumor followed by radiation therapy.
"Radiation therapy can be effective to treat residual disease, but, for some dogs, recurrence still can be seen after surgery and radiation therapy," he says.
Dr. Shelden says follow-up studies are needed to validate the findings and identify drugs better suited to treat the different tumors.
The findings have been published in PLOS One.