Suggested Veterinary Products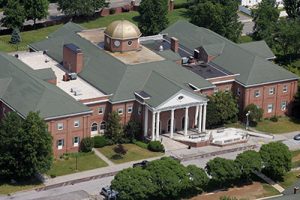 New York State will contribute $12 million to fund a new college of veterinary medicine at Long Island University (LIU) in Brookville as part of a $40-million project to establish the first school of its kind in the New York metropolitan area, said Gov. Andrew Cuomo.
While there are 30 schools of veterinary medicine across the U.S., only three are located in the northeast and none are in the New York metropolitan area. LIU's College of Veterinary Medicine, which is expected to begin classes in September 2019, will effectively fill this academic gap. The college will enroll 100 students into the four-year doctorate program annually and create at least 100 staff positions.
"Investing in the nation's newest veterinary college and the first in the New York metropolitan area is a transformative event for Long Island University, for the region, and for animal health, which will create great New York jobs and research opportunities," said Kimberly Cline, LIU president. "We are grateful to all of our partners in government, the animal health community, and business community, for their support."
The funds are part of a $72 million investment to support three economic developments on Long Island. In addition to LIU, the state reallocated $30 million each for the Neuroscience Research Complex at Cold Spring Harbor Laboratory and the Center for Bioelectronic Medicine at the Feinstein Institute for Medical Research in Manhasset.
"These investments will further strengthen Long Island's key economic assets and pave the way for its future prosperity," said Cuomo. "This funding will help enhance research capabilities, foster the creation of new jobs, and help build a stronger and more prosperous Long Island for decades to come."