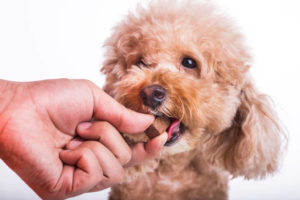 According to Companion Animal Parasite Council's (CAPC's) top 10 list, Overland Park, Kans, was the number one city for heartworms in March.
CAPC says annual testing is more important than ever to ensure dogs and cats are protected no matter where they live or travel. It also recommends year-round heartworm protection.
"It takes just one heartworm-infected dog in an area to become a reservoir of infection, increasing the number of infected mosquitoes and ultimately spreading the heartworm parasite to unprotected dogs and cats," says CAPC board member, Michael Yabsley, MS, PhD, FRES, professor in the department of population health, College of Veterinary Medicine and Warnell School of Forestry and Natural Resources at the University of Georgia.
According to CAPC, national frequency rates for heartworm have increased each of the last five years and are now up 20 percent from 2013 levels.
The following U.S. cities have the highest percentage increase in positive heartworm tests for March:
1) Overland Park, Kans.
2) San Francisco, Calif.
3) Laredo, Tex.
4) Thousand Oaks, Calif.
5) Salinas, Calif.
6) Oceanside, Calif.
7) Clarksville, Tenn.
8) Portland, Ore.
9) Providence, R.I.
10) Jersey City, N.J.