Suggested Veterinary Products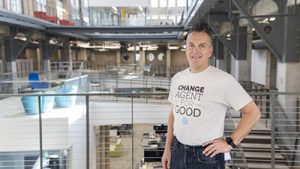 Pathway Vet Alliance, a national veterinary management company based in Austin, Texas, with 150 locations across the U.S., announced it will bring Heska Corp. point-of-care blood diagnostics, digital imaging, allergy testing, and more into its operational services.
The multi-year strategic partnership is expected to improve the workflow efficiency of Pathway's nationwide network of veterinary hospitals through enhanced technology and medicine, according to a company statement. Heska's products and services will be part of Pathway's new medical technology rollouts taking place throughout the country.
"We are constantly looking for ways to enhance the experience of the pet owners and pets who visit our clinics and this partnership with Heska is a great example of that," said Stephen Hadley, DVM, CEO at Pathway Vet Alliance. "Together, we expect to incorporate a range of new products and services into our veterinary hospitals, which will minimize wait times and add to our streamlined practice management system."
"Heska is proud to be selected by Pathway for point-of-care diagnostics throughout its growing network of hospitals, and we expect Heska, Pathway teams, and, most importantly, pets, to benefit from our partnership," said Kevin Wilson, CEO at Heska.
In 2017, Pathway added nearly 100 hospitals and over 800 team members throughout the U.S. So far in 2018, Pathway has acquired more than 20 veterinary practices, bringing the company's total number of locations to over 150 and employees to over 3,000.