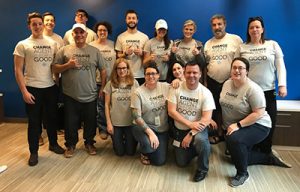 Pathway national veterinary management group has rebranded as Pathway Vet Alliance to promote the company's position as a "change agent for good" in the veterinary industry and elevate its focus on providing personalized management support and tooling to veterinary practices across the U.S., the company said in a statement.
As part of the rebrand process, Pathway is adopting a new logo, color palette, typeface, website, and streamlined brand system.
"Our company has always been deeply passionate about inspiring positive change for our partners, the veterinary industry, and beyond," said Stephen Hadley, DVM and CEO of Pathway Vet Alliance. "This rebrand is an amazing opportunity to better communicate our company culture and values. We work with veterinary hospitals to remove the administrative burden from their team, so they can focus on what they love—providing the best care possible to our patients."
Pathway rolled out its new identity at the 90th Annual Western Veterinary Conference at the Mandalay Bay Convention Center in Las Vegas.
Throughout WVC, Pathway aimed to raise funds for the American Humane Association, the American Veterinary Medical Foundation's Veterinary Care Charitable Fund, and the American Foundation for Suicide Prevention by donating $5 to charity for each visitor's event badge scanned at its booth.
"We're excited to unveil Pathway's new look at this year's Western Veterinary Conference and to kick off our rebranding efforts by giving back to charity organizations, which are close to our hearts," said Jasen Trautwein, DVM, co-founder and chief visionary officer at Pathway Vet Alliance.
In 2017, Pathway added nearly 100 hospitals for a total of more than 125 locations throughout the U.S. Additionally, the company added more than 800 employees, growing to more than 2,500 employees in total.
Earlier this year, Pathway relocated its support team to Austin, Texas.