Suggested Veterinary Products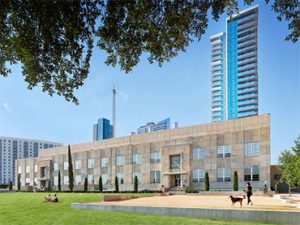 Pathway, a national veterinary management group serving US pets and pet owners, announced the relocation of its support team to a 15,500-square-foot office space in downtown Austin, Texas.
"Having our offices in Austin's dynamic downtown will enable us to foster and grow the vibrant culture we've created," said Stephen Hadley, DVM, CEO. "This will allow us to continue offering support to our ever-expanding teams nationwide and aid in increasing the local appeal of our fast-growing company."
In 2017, the company added nearly 100 hospitals for a total of more than 125 locations throughout the U.S. Additionally, the company added more than 800 employees, growing to over 2,500 employees in total.