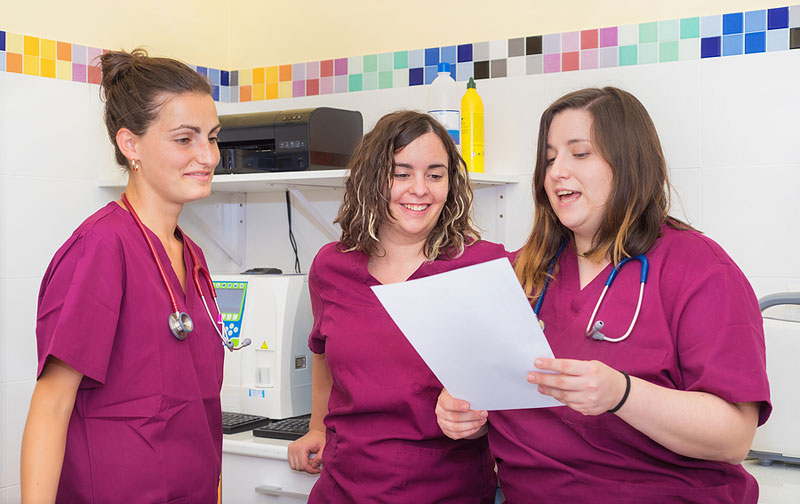 While low unemployment and high compensation rates might be dominating the animal health sector, maintaining this success could require some elbow grease.
This is according to a new report from the American Veterinary Medical Association (AVMA), which surveyed recent graduates, practice managers, and other professionals for an overview of current industry-wide strengths, changes, and opportunities.
The data shows a veterinary unemployment rate of 0.8 percent in 2019, which is well below the national rate of 3.9 percent. Indeed, in the national labor market, the number of jobs available for veterinarians exceeds the number of professionals seeking employment, the report says. This is especially true in rural areas, as more professionals are opting to work in urban and suburban spaces. To attract and retain desirable candidates, employers should remain competitive and introduce employee-friendly incentives (e.g. flexible scheduling, paid sick leave, etc.), the report says.
While the data shows respondents are, on the whole, satisfied with their current job, compensation, and overall lifestyle, approximately 30 percent indicated they were not satisfied with the profession. Additionally, AVMA says, the industry continues to see significant burnout and secondary traumatic stress, despite veterinarians reporting high levels of "compassion satisfaction." These figures, the report suggests, could be attributed to many factors, including long work hours, hefty student debts and practice loans, and/or lack of sufficient work-life balance.
Regarding finances, the average income of respondents increased to $111,293 (up from $108,717 in 2018), with consultant and industry occupations among the highest compensated occupations (an average of $177,800 and $159,337, respectively).
The gender wage gap, however, remained significant. This was particularly true within the practice-owner sector, which saw female professionals in their mid-career stage (35 to 44 years) earn $120,899 per year on average, while their male counterparts took home $218,250 (a difference of $97,351). Continued research is needed to identify and execute strategies to eliminate this disparity, the report says.
To access AVMA's 2020 Economic State of the Veterinary Profession, click here.