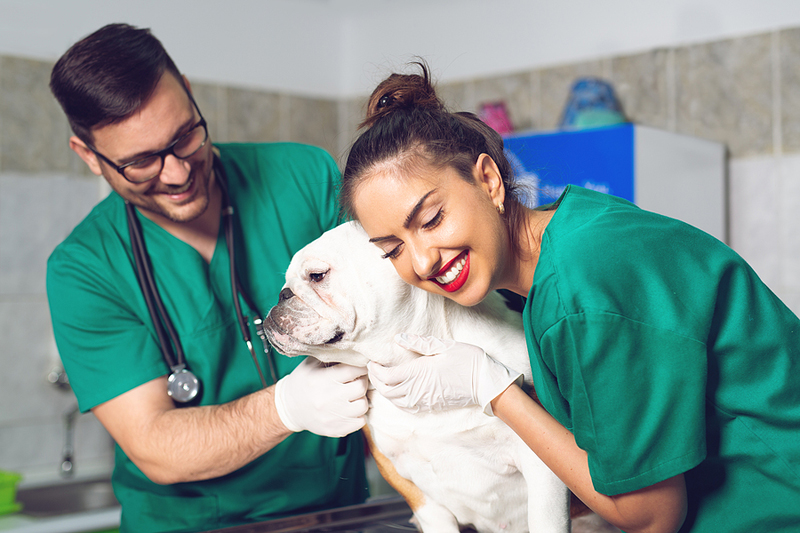 Dedication, hard work, and a commitment to positive workplace culture are among the top qualities the American Animal Hospital Association (AAHA) values in its accredited practices.
To that, Manheim Pike Veterinary Hospital in Lancaster, Penn., has been named the 2020 AAHA-Accredited Practice of the Year. The practice was presented with the honor virtually during Connexity by AAHA, the association's annual conference, which was hosted online Oct. 1.
"We were very impressed by the dedication to positive workplace culture at Manheim Pike Veterinary Hospital," says the association's deputy chief executive officer, Janice Trumpeter, DVM. "At AAHA, we strongly believe in continuous improvement and development of healthy practice environments in order to better serve patients and clients."
The award recognizes the outstanding achievements of accredited veterinary practice teams and celebrates ongoing advancements in veterinary medicine. Teams are evaluated based on their most recent accreditation score, mission and vision, practice team composition, continuing education (CE) and training, and community service.
Other finalists this year include:
Madison Veterinary Specialists (Madison, Wisc.)
Idaho Veterinary Hospital (Nampa, Idaho)
Loyal Companions Animal Hospital (St. Charles, Ill.)
Tender Care Veterinary Center (Falcon, Colo.)