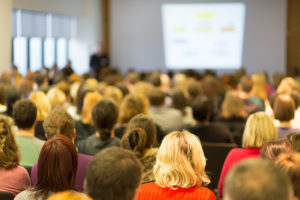 The School of Veterinary Medicine at the University of Pennsylvania (Penn Vet) and the Wharton School are launching a veterinary entrepreneurship program.
Created for clinicians, scientists, technologists, and academic leaders, "Leading Veterinary Entrepreneurship" is designed to help veterinary professionals build entrepreneurial skills regarding public health, environmental sustainability, and human and animal well-being.
"As the world becomes more complex, so does the role of veterinarians. They are uniquely positioned to ask questions with implications for animal, human, and environmental health," says Andrew Hoffman, who serves as the program's academic director and Gilbert S. Kahn dean of veterinary medicine.
"And an entrepreneurial mindset is really critical, really central, to tackling challenges such as food and water security, sustainable farming, climate change, and the advancement of animal welfare."
Participants will learn about the importance of opportunity identification, testing, assessment, resource allocation, and leadership competencies required to create an entrepreneurial culture.
"I'm hearing a collective recognition from students, alumni, and my own colleagues regarding the role veterinarians can play in the health of communities, both local and global," Hoffman says. "I wanted to develop an executive program with the Wharton School giving veterinarians the tools to drive improvements in public health, environmental sustainability, and more importantly, human and animal well-being.
"The veterinary profession has a long-standing history of entrepreneurship through private practice ownership. I want to take that same spirit, that curiosity, the ideas, and translate it to a much larger scale, through both social and commercial entrepreneurship."
The program will be led by James Thompson, PhD, coauthor of The Social Entrepreneur's Playbook. Other Wharton professors include Lawton R. Burns, Mauro Guillén, and Tyler Wry. Entrepreneur Alan Cook, founder and chief executive officer of Brilliant Pet, and Zach Mills, executive director and head of U.S. pet veterinary professional services at Boehringer Ingelheim, will also be participating in a panel discussing veterinary trends and opportunity identification.
Leading Veterinary Entrepreneurs will take place from June 3 to 6 at the Aresty Institute of Executive Education at the Wharton School.
For more information and to apply, click here.