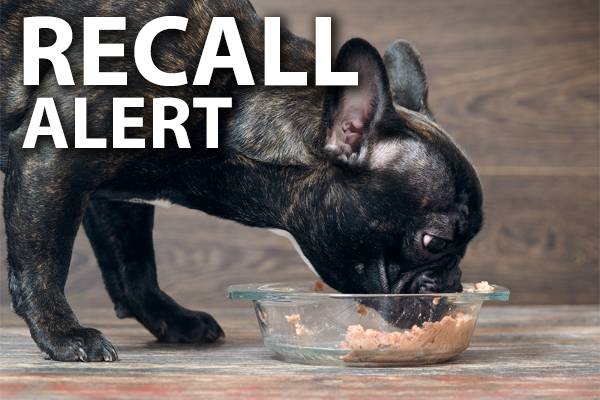 J.M. Smucker Co. is recalling some of its dog food products after traces of pentobarbital, a euthanasia drug, were discovered in samples from a range of the company's brands.
The company announced that it would withdraw shipments of wet canned dog food from Gravy Train, Kibbles 'n Bits, Ol' Roy, and Skippy.
The drug was discovered through an independent investigation by ABC7, which partnered with Ellipse Analytics, a lab specializing in food testing, to test the products.
Sixty-two samples of wet dog food, from more than 24 brands, were tested over a period of several months.
Only one brand, Gravy Train, repeatedly tested positive for trace amounts of pentobarbital, according to the investigation. Of the 15 cans of Gravy Train tested, 60 percent were positive for the euthanasia drug.
Gravy Train is made by Big Heart Pet Foods, which is owned by Smucker. Other Big Heart Pet Foods brands include Meow Mix, Milk Bone, Kibbles 'n Bits, 9 Lives, Natural Balance, Pup-Peroni, Nature's Recipe, Canine Carry Outs and Jerky Treats.
"Veterinarians and animal nutrition specialists, as well as the FDA, have confirmed that extremely low levels of pentobarbital, like the levels reported to be in select shipments, do not pose a threat to pet safety," said J.M. Smucker Co. spokesman Ray Hancart in a statement. "However, the presence of this substance at any level is not acceptable to us and not up to our quality standards. We sincerely apologize for the concern this has caused."
Products affected by this recall
Gravy Train canned/wet dog food
Gravy Train 13.2 oz. with T-Bone Flavor Chunks (UPC: 7910052541)• Gravy Train 13.2 oz. with Beef Strips (UPC: 7910052542)
Gravy Train 13.2 oz. with Lamb and Rice Chunks (UPC: 7910052543)
Gravy Train 13.2 oz. with Beef Chunks (UPC: 7910034417)
Gravy Train 13.2 oz. with Chicken Chunks (UPC: 7910034418)
Gravy Train 13.2 oz. Chunks in Gravy Stew (UPC: 7910051933)
Gravy Train 13.2 oz. Chicken, Beef & Liver Medley (UPC: 7910051934)
Gravy Train 13.2 oz. Chunks in Gravy with Beef Chunks (UPC: 7910034417)
Gravy Train 22 oz. with Chicken Chunks (UPC: 7910051645)
Gravy Train 22 oz. with Beef Chunks (UPC: 7910051647)
Kibbles 'N Bits canned/wet dog food
Kibbles 'N Bits 13.2 oz. Burger Bacon Cheese and Turkey Bacon Vegetable Variety 12-Pack (UPC: 7910010377; 7910010378)
Kibbles 'N Bits 13.2 oz. Beef, Chicken, Vegetable, Meatball Pasta and Turkey Bacon Vegetable Variety Pack (UPC: 7910010382; 7910048367; 7910010378)
Kibbles 'N Bits 13.2 oz. Beef, Chicken, Vegetable, Burger Bacon Cheese and Beef Vegetable Variety Pack (UPC: 7910010380; 7910010377; 7910010375)
Kibbles 'N Bits 13.2 oz. Wet Variety Pack (UPC: 791001037; 7910048367)
Kibbles 'N Bits 13.2 oz. Chef's Choice Bistro Tender Cuts with Real Beef & Vegetable in Gravy (UPC: 7910010375)
Kibbles 'N Bits 13.2 oz. Chef's Choice Bistro Tender Cuts with Real Turkey, Bacon & Vegetable in Gravy (UPC: 7910010378)
Kibbles 'N Bits 13.2 oz. Chef's Choice Homestyle Tender Slices with Real Beef, Chicken & Vegetables in Gravy (UPC: 7910010380)
Skippy canned/wet dog food
Skippy 13.2 oz. Premium Select Cuts in Gravy with Beef & Bone Marrow (UPC: 7910071860)
Skippy 13.2 oz. Premium Select Cuts with Burgers & Cheese Bits (UPC: 7910050243)
Skippy 13.2 oz. Premium Chunks in Gravy with Smoky Turkey & Bacon (UPC: 7910050246)
Skippy 13.2 oz. Premium Chunks in Gravy with Beef & Chicken (UPC: 7910050247)
Skippy 13.2 oz. Premium Chunks in Gravy 3 in 1 Chicken, Beef & Liver (UPC: 7910050248)
Skippy 13.2 oz. Premium Chunks in Gravy Chunky Stew (UPC: 7910050249)
Skippy 13.2 oz. Premium Strips in Gravy with Chicken (UPC: 7910050244)
Skippy 13.2 oz. Premium Chunks in Gravy with Beef (UPC: 7910050250)
Skippy 13.2 oz. Premium Strips in Gravy with Beef (UPC: 7910050245)
Ol' Roy canned/wet dog food
Ol' Roy 13.2 oz. Turkey Bacon Strips (UPC: 8113117570)