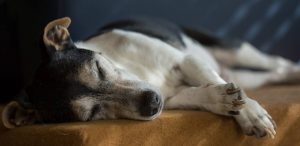 Petcurean says it is donating 1,000 lbs. of pet food to two animal rescue organizations in Florida in the wake of Hurricane Michael.
The first donation will go to the Justin Bartlett Animal Rescue in Royal Palm Beach, Fla., which have taken in animals from shelters and residents in the Florida Panhandle that fled the area due to the hurricane.
"As yet another devastating storm displaces people and their pets, we hope our contribution provides some form of comfort and aid to those impacted by Hurricane Michael's destruction," said Christine Mallier, PR & community relations manager at Petcurean.
The second 1,000 lbs. of pet food will be given to Alaqua Animal Rescue, located 70 miles west of the storm's path. It has been collecting supplies and providing boarding and medical assistance to animals affected by the storm.