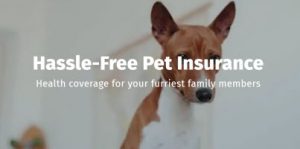 PetFirst Pet Insurance has launched a redesigned website, which the company says offers easier navigation and a more customer-focused interface.
"We wanted to focus on the customer and making sure their experience as easy as possible, regardless if it was buying a policy, acting on an existing one, or using our customer service tools," said Katie Blakeley, CEO of PetFirst.
The company's updated website includes a new policy quoting tool, as well as detailed customer reviews and links to resources for animal health recommendations, breed guides, and more.
Pet insurance is a continuously growing industry. At year-end 2017, nearly 2.07 million pets were insured across North America, representing an increase of 16.8 percent from 2016, reports the North American Pet Insurance Association.