Suggested Veterinary Products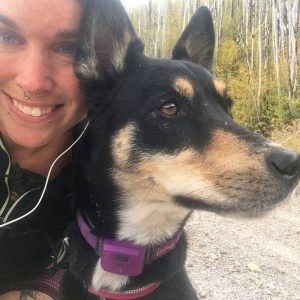 Breanna Cornell and her 4-year-old husky-rottweiler mix, Sophie, are scheduled to set out on completing the nation's longest and most rigorous mega-hike expedition on Sept. 4, 2018, with help from PetPace, a provider of health monitoring technology for pets.
Cornell and Sophie will attempt to be the first female and human-canine team to complete the All-In Trek. The mega-hike requires a continuous, self-supported hike through the top four hiking trails in the nation.
The duo will start their journey on the North County Trail, followed by the Appalachian Trail, the Pacific Coast trail, and the Continental Divide, traveling by air to each start point.
Besides facing a mix of rough terrain, adverse weather conditions, and the unexpected, and the pair also will battle the physical drain of hiking roughly 35 miles per day. In order to better safeguard Sophie's health, Cornell will receive a special travel pack for Sophie from the company.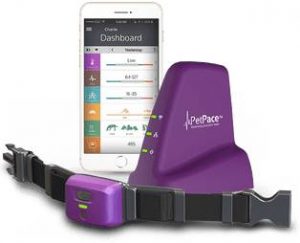 The travel pack will provide full connectivity between Cornell's PetPace smartphone app and Sophie's PetPace health monitoring smartcollar. This will allow Cornell to closely monitor her pet's caloric expenditure, activity levels, and vital signs. Sophie's smartcollar also can send to Cornell's smartphone if any of her vitals change, possibly indicating a problem.
"PetPace definitely will help on a daily basis for determining Sophie's energy needs," said Cornell. "It has been a struggle to keep weight on her when we up our distances. As the saying goes on the trail, 'hike your own hike'; however, my hike will be Sophie's, and PetPace will aid me in ensuring we are 'hiking Sophie's hike.'"
The special pack is being specially designed by PetPace to ensure ease of operation and mobility, and is equipped with an energy saving battery for reliability on the trail. PetPace will monitor Sophie's health remotely around the clock and will provide support whenever and wherever needed.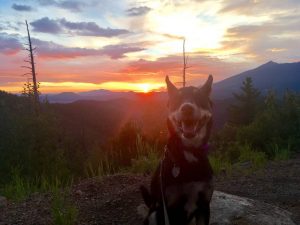 "Like her owner, Sophie is an extreme athlete, and it is important to monitor her well-being closely during training and throughout the hike," said Asaf Dagan, DVM, chief veterinarian at PetPace. "There are a multitude of adversities during an extreme hike like the All-In Trek. Breanna will need to keep close track of Sophie's nutrition, potential injuries, and fatigue, like joint stress, soreness, and pain."
Sophie was diagnosed with epilepsy in 2016, and with her PetPace smartcollar, Cornell and the company will be able to monitor signs of impending seizures and act proactively to better protect her health.
Visit bit.ly/2hvqrg8 to learn more about Cornell and Sophie's journey; visit petpace.com for more information about PetPace.