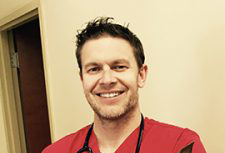 Pets Best Insurance Services LLC, a pet insurance agency based in Boise, Idaho, has announced veterinarian Ivan Pryor, DVM, as the recent winner of its My Vet's the Best contest.
"For seven years we've held this nationwide contest to honor and recognize the exceptional service of veterinarians," said Jack Stephens, DVM, founder of Pets Best. "Dr. Pryor has made a positive impact on his local community by providing kind, compassionate, and exceptional care to his clients and their pets."
The 2017 contest brought in more than 3,000 votes cast by pet owners through the Pets Best Facebook page. Dr. Pryor, who practices at Dillsburg Veterinarian Center in Dillsburg, Pa., won the contest after receiving 2,157 total online votes.
As the winner of the My Vet's the Best contest, Dr. Pryor receives $1,000 from Pets Best to help and treat animals in need in his community.
Dr. Pryor will donate his winnings to the Unleashed Foundation, where the money will be used to help pets who need medical care but whose owners have financial struggles.
"I am very honored that one of my clients would take the time to write a letter about me for this contest," said Dr. Pryor. "I'm just doing what I love to do!"
Visit petsbest.com/vetpromo for more information.