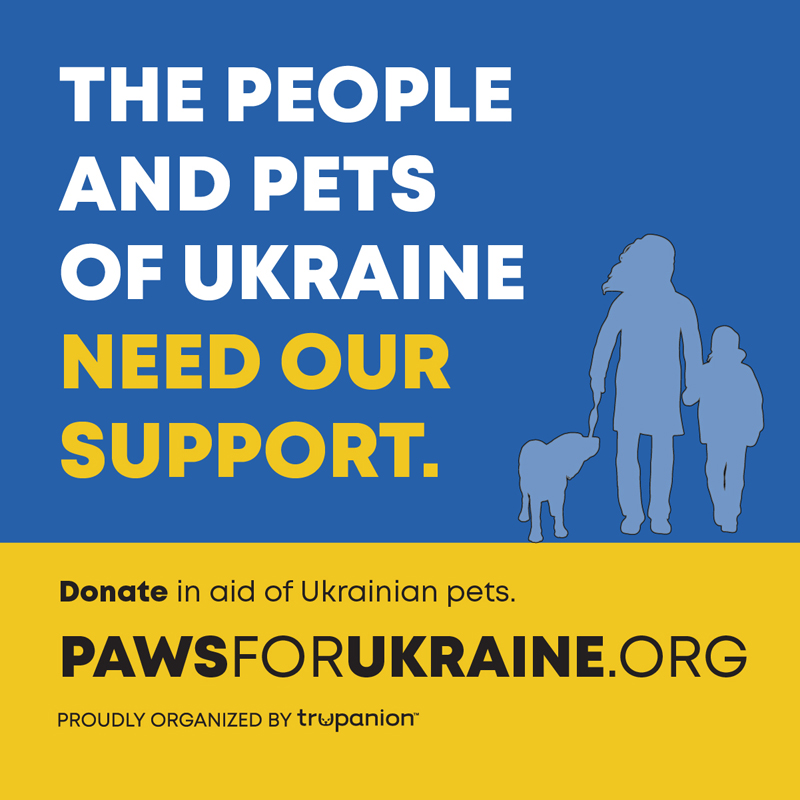 Helping those impacted by conflict in Ukraine reconnect with lost pets and providing veterinary professionals with food, supplies, and medication for animals is the goal of the newly launched 'Paws For Ukraine.'
The fundraising initiative, which is presented by Trupanion in association with nonprofit organization, MightyVet, aims to generate awareness, education, and funds to help the people, pets, and the veterinary community impacted by the invasion of Ukraine.
"In the midst of so much sudden loss, devastation, and sadness, we have been hearing stories showing the strength of love and commitment to pets from the Ukrainian veterinary community," says Trupanion's president, Margi Tooth. "We know every action counts and every message of support strengthens hearts and minds, and we are fortunate to be in a position to help the community who has helped so many of us."
In addition to donating funds raised through the campaign website, Trupanion is matching 100 percent of its employee donations up to $100,000.
"As a team of pet-passionate individuals and with members of our own Trupanion community in and from the impacted regions, these stories hit close to our hearts and home," Tooth says. "They call us to action to give back to those who have given so much to us."
For more, click here or check out the hashtag #PawsForUkraine.