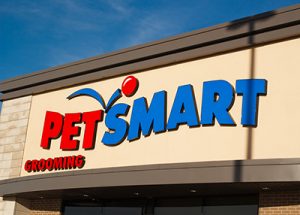 The death of an 8-year-old corgi at a PetSmart grooming facility has led to an online petition against the retail giant. The petition, which demands PetSmart shut down its grooming centers until an investigation has been completed and storewide changes have been implemented, has amassed more than 52,000 signatures.
The dog's owner, Chuck Crawford, said he dropped his two Corgis, Abby and Harley, at a PetSmart grooming facility in Toms River, N.J., only to receive a phone call an hour later, informing him Abby had died and telling him where he could pick up her body.
The corgi is the fourth dog to die at a PetSmart grooming facility in five months. Last December, Danielle DiNapoli's English bulldog, Scruffles, died at a PetSmart grooming center in Flemington, N.J. The death also ignited an online petition against the company, demanding PetSmart investigate and release a public report on the incident. The appeal received more than 92,000 signatures.
"After Scruffles the bulldog died, the outrage caused PetSmart to launch a comprehensive review to change the way they do grooming," said Kelsey Bourgeois, the author of Abby's petition. "But obviously pets are still getting hurt and dying in the meantime. This is why we need to insist PetSmart halts it grooming programs in all stores until root causes are identified and changes have been implemented."
A third petition has launched, calling for the implementation of "Scruffle's Law" in New Jersey, which would classify companion pets as more akin to family members than property, making it easier for pet owners to sue for damages against individuals who cause the injury or death of their pets through negligence, recklessness, or animal cruelty.
The three petitions have gathered more than 185,000 signatures.