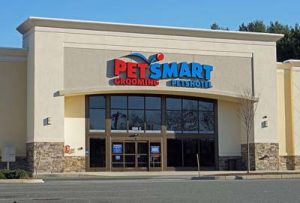 PetSmart is seeking independent veterinary operators (IVO) in an effort "to bring the best in pet care to more pet parents," the company stated.
The first IVO within PetSmart has opened in Las Vegas.
Because the mass retailer's current veterinary presence through its Banfield chain of practices doesn't reach all of the locations where the company seeks to provide customer care, it is now seeking independent veterinarians to fill these gaps.
"Every day, there are pet parents who come to our stores to ask questions for the overall health of their pets," said Jennifer Freeman, DVM, PetSmart's resident veterinarian. "An IVO will have the opportunity to connect with these pet parents and help grow their client base, while PetSmart associates will be able to suggest customers discuss a certain pet concern with our IVO if it is a more detailed health concern. This partnership aligns perfectly with PetSmart's ongoing goals to offer thoughtful, educated and heartfelt expertise to our customers."
According to the company, the ideal candidate is an independent veterinarian or group who currently owns/operates less than 50 locations and wants to grow their business by operating a full-service veterinary clinic inside the retail chain.
Professionals interested in becoming an IVO within the company can email ivo@petsmart.com for more information.