Suggested Veterinary Products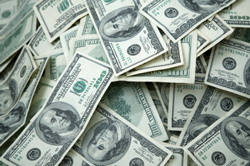 Schering-Plough Corp. of Kenilworth, N.J., received the European Commission's approval Wednesday to sell certain animal health assets to New York-based Pfizer Corp. The assets comprise products for companion and farm animals, including various vaccines, specialty pharmaceuticals and parasiticides.
Schering-Plough is pursuing the sale of these assets following commitments it made to the European Commission late last year in its acquisition of Netherlands-based Organon Biosciences, a subsidiary of Akzo Nobel NV, which includes Intervet International. Schering-Plough had agreed that it would sell more than 20 formulations and trademarks to eliminate antitrust issues.
The European Commission said Wednesday that the transaction between Schering-Plough and Pfizer will not raise competition concerns because "the new entity [Pfizer] would continue to face several significant competitors in all relevant markets for animal vaccines and pharmaceuticals and that farmers and veterinarians across the European Economic Area would continue to have access to alternative suppliers post-merger."