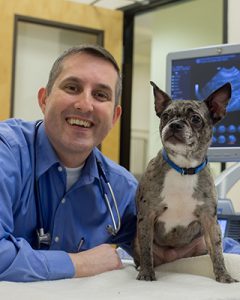 Joshua Elliot, DVM, a board certified Small Animal Veterinary Internal Medicine Specialist at Sunstone Veterinary Specialists in Portland, Ore., is the grand-prize winner of Pets Best Insurance Services' 2017 My Vet's the Best contest.
The win came after Elliot was selected as a finalist by pet owners on Pets Best's Facebook page and an internal review of a panel of veterinary professionals.
As part of his prize, Elliot received $1,000 from Pets Best to help and treat animals in need in his community. He has used a portion of his winnings to help a homeless family's dog fight cancer and intends to use the remaining money to give back in a similar circumstance, he said.
"It really meant a lot to me to be nominated," he said. "It's always nice to get positive feedback and be appreciated. I love being able to help furry family members and it's always nice to hear back when things go well."
Pets Best has recognized outstanding veterinarians through its My Vet's the Best Contest since 2010.
"This is our seventh year hosting the nationwide contest honoring and recognizing the exceptional service of veterinarians," said Chris Middleton, president of the Boise, Idaho-based company. "Dr. Elliot has shown true dedication to his practice and community, and we are thrilled to recognize such a compassionate and exceptional veterinarian."
Visit petsbest.com/vetpromo for more information about the contest.