A whole lot of whooping erupted in Prescott, Ariz., and Columbus, Ohio, on Thursday when the American Animal Hospital Association announced that Prescott Animal Hospital and MedVet Medical and Cancer Centers had been named Practices of the Year.
Prescott won first place among general practices and MedVet took first place in the referral practice category.
The fifth annual AAHA-Accredited Practice of the Year awards were given out in Nashville, Tenn., at the Lakewood, Colo., organization's yearly conference.
"AAHA believes that the success of a veterinary practice depends on the entire team working together to provide excellent care for pets and their people," said AAHA's CEO, Michael Cavanaugh, DVM, Dipl. ABVP.
The team at Prescott Animal Hospital was beside itself upon hearing the news.
"The [award] is the pinnacle of everything we have been striving to achieve over the years," said Cameron S. Dow, DVM, a partner and owner of Prescott Animal Hospital.
The goal of the AAHA-Accredited Practice of the Year Award is to recognize and celebrate the achievements of accredited practice teams.
"All of these accredited practices are staffed by high-performing veterinary teams who demonstrate a passionate commitment to veterinary excellence," Dr. Cavanaugh said.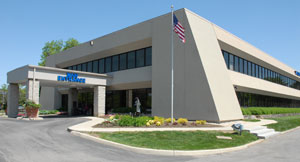 American Animal Hospital Association
MetVet Columbus was recognized as the Referral Hospital of the Year by the American Animal Hospital Association.
Dr. Dow knows that a group effort is necessary.
<"Our team is extremely passionate about what we do and this is a tumultuous experience for us," Dow said. "A standard is a standard because it doesn't change. AAHA has provided the framework for us to excel and service our patients to the best of our abilities. For us there is nothing better than this."
The award also meant a great deal for the staff members at MedVet, which operates hospitals in four Ohio communities – Columbus, Cincinnati, Dayton and Hilliard – and in Mandeville and New Orleans, La.
"This award highlights the hard work and dedication of our staff and doctors to the MedVet Experience: an embodiment of the excellent patient care and client service ideals we strive to deliver," said president and chief medical officer Eric Schertel, DVM, Ph.D., Dipl. ACVS.
Prescott and MedVet were evaluated on their most recent accreditation score, mission and vision, practice design, team composition, continuing education and training, and community service.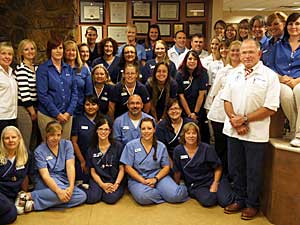 Prescott Animal Hospital
The team at Prescott Animal Hospital was instrumental in the clinic's being named the AAHA-Accredited General Practice of the Year.
Other practices were recognized as well:
Second place (general practice): New Frontier Animal Medical Center in Sierra Vista, Ariz.
Third place (general practice): Kew Beach Veterinary Hospital in Toronto
Finalist (general practice): Jefferson Animal Hospital and Emergency Center in Louisville, Ky.
Finalist (referral practice): St. Francis Veterinary Center in Woolwich Township, N.J.
The AAHA Standards of Accreditation contain more than 900 standards, focusing on areas such as patient care and pain management, surgery, medical records, cleanliness, emergency services, dental care, diagnostic imaging, and continuing education.
To maintain accredited status, practices are evaluated regularly by AAHA.