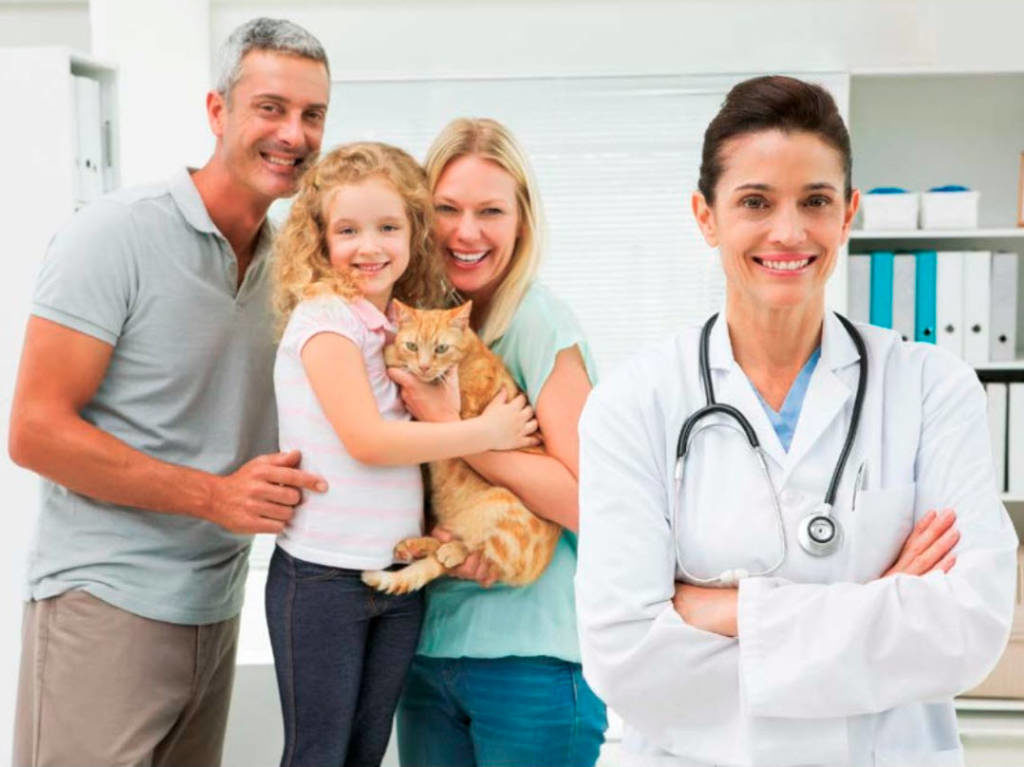 It's midnight and my husband and I are racing along the back roads of Maryland with Molly, the Shih Tzu we are dog-sitting. Having grown up with a father who is a veterinarian, I'd heard my fair share of "consumed tampon" emergency stories.
I knew we were running out of time to get this expanding cotton snack out of Molly's stomach before it made its way into her intestines, escalating the situation to dire and costly.
Not wanting to risk the life of our friends' only "daughter," we rushed to the closest emergency clinic. On the drive, I explained the urgency to my husband, listed off next steps, and prepared him for at least $1,000 in out-of-pocket expenses.
While we waited for news on Molly, I pointed out the pet medical insurance pamphlet in the reception area to my husband stating, "Insurance would have covered an accident like this." We both sighed, mentally preparing for the worst-case scenario, both medically and financially.
Thanks to the efficient veterinary team, an injection of apomorphine did the trick, and Molly emerged from the treatment area, her tail wagging. My husband and I emerged equally unscathed with a very manageable veterinary bill. Back in the car, my husband declared, "We will never own a pet without purchasing pet health insurance. Why doesn't everyone have it?"
That's a good question.
Preparing for the unexpected
It can be hard to budget for unexpected veterinary health-care costs. Even with the best of intentions and efforts, it's impossible to know when or if your pet will develop a condition or require treatment of some kind. Almost every client has a savings account and a credit card, yet every day, in every hospital, clients decline or negotiate veterinary care due to cost.
In the U.S., three in 10 adults have family incomes that vary month to month1 and 40 percent of adults are unable to cover unexpected expenses of $400 or more.1 Pet health insurance can provide a level of financial security for a large portion of pet-owning families.
Cost is a confirmed factor in pet owners deciding to visit their veterinarian and proceed with doctor recommendations. According to a study published in the Journal of the American Veterinary Medical Association (JAVMA) by Barry Kipperman, DVM, DACVIM, 57 percent of veterinarians reported that at least once a day, they were unable to provide the quality of care they wanted due to owner-divulged economic limitations.5
In another source, 80 percent of pet owners state their pet is a member of the family,4 which would imply they want to provide the best possible care for them. Research on pet health insurance shows having a quality insurance policy does just that:
Insured pets are more likely to have their owners seek medical attention for them, instead of adopting a "wait-and-see" approach, ignoring health concerns, or turning to Dr. Google for a diagnosis
Insurance increases the amount of care a companion pet can receive. A study by Brakke Consulting and LRW Research Worldwide found dog owners and cat owners with pet health insurance spend 29 percent and 81 percent more, respectively, than those without pet health insurance3
There is a decrease in economic euthanasia (a win for the client, the medical team, and the pet)
With pet health insurance, there is increased client compliance and more care provided to the patient
Even with the financial and care benefits associated with having a pet health insurance policy, only two percent of pet owners in the U.S. have one. Back to my husband's question, "Why doesn't everyone have it?"
The solution to increasing your insured client base, in part, is you and your veterinary team. You have the authority of the "white coat," and clients are paying to be educated about how best to care for their pet, which includes being informed of the cost of that care.
A study by the North American Pet Health Association (NAPHIA) revealed 50 percent of clients would purchase pet health insurance if their veterinarian recommended it.3 The majority of gen Xers and millennials (57 percent and 61 percent, respectively) say they would make personal financial trade-offs to pay for services and goods for their pets.4
If you and your team proactively educate your clients about the costs of unexpected pet care and your desire not to negotiate or compromise care in the future, you have a good chance of helping them afford more and better care for their pets through quality pet medical insurance.
According to Dr. Kipperman's study, "Small animal veterinarians believe enhanced adoption and awareness of pet health insurance would improve capacity to provide care felt to be in the best interest of patients, and would reduce the stress of clients and improve professional career satisfaction."
Unfortunately, decisions regarding the health and survival of patients are commonly limited by clients' capacities to incur the costs of care. Pet owners cannot be expected to plan for what they are not being informed of.
A client-centered veterinary team that wishes to empathize with pet owners would naturally desire to prepare them financially.
The following are steps to educating clients about the costs of unexpected veterinary care.
Decide you and your team are a resource for your clients. Proactively educate your clients from day one about what—based on your clinical experience—might commonly happen to their pet.
Use examples of what you have seen that week, such as a cranial cruciate ligament rupture (CCLR) or foreign body ingestion with a Labrador retriever, full-mouth extractions on a Yorkie, lymphoma diagnosis for a golden retriever, periodontal disease in the majority of pets over age three, hyperthyroid cat, and other conditions you regularly encounter at your clinic.
In short, tell your clients what you see day in and day out. All pets will become sick or injured at some point, but whether that is tomorrow or next year is impossible to know.
Educate your team to help them advocate for pets. In another survey, researchers found pet owners are generally not satisfied with the extent of discussions regarding costs provided by small animal veterinarians, and many stated they received little or no information about pet health insurance from veterinarians.6
No one wants to find they are ill-prepared to offer guidance to clients who are seeking their trusted and expert opinion. This means you and your team must be educated on options to eliminate barriers to care. Proactive, quality pet health insurance should be positioned simply as part of responsible pet ownership.
Position yourself as a medical expert and a pet advocate, rather than an insurance rep. Provide quality pet medical insurance as a benefit for your team members so they can speak from experience, practice responsible pet ownership, and can gain a thorough understanding of how it benefits the pet owner.
Get to know your local pet health insurance territory partner. They are your resource and your pathway to education.
Stories are memorable. Pique your clients' interest in pet medical insurance with a personal experience you had that shows how coverage allowed you to provide more care, saved a substantial amount of money, or led to the early diagnosis of a disease because it eliminated barriers to care.
Remember to educate your clients and set the expectation for responsible pet ownership.
At every check-in, ask "Who is your pet's medical insurance provider?" and then document their reply
Provide a 30-day trial offer for young, healthy pets at checkout if the client says they have no pet medical insurance
Communicate the phone number on the trial offer. That allows the insurer to answer questions and educate with regard to the value proposition
With pet health insurance, there are fewer frazzled "wait-and-watch" clients or those who consult with Dr. Google, hoping things will resolve on their own. Pet owners have more ability to approve a high level of care for their fur-family members and pets receive the care they need. As a result, your team steps into the role of trusted advisors, building relationships with clients, while also providing the level of care they feel is best.
Becca Keiser, MSc, is an operational coach with Blue Heron Consulting, a team of veterinarians and management professionals who help hospitals improve their medical and business practices. She has extensive organizational development experience and has worked with private sector firms and nonprofit organizations, including Audi AG, the Center for Organizational Reform, American University, and My Veterinary Career. Keiser holds a master of science in intercultural communication for business from the University of Warwick, England. She lives with her husband, John, in Maryland. In her free time, Keiser loves traveling, spending time with her family, and hiking.
References
Board of Governors of the Federal Reserve System. Report on the Economic Well-Being of U.S. Households in 2017. Washington, DC; 2018.
Coe JB, Adams CL, Bonnett BN. Prevalence and nature of cost discussions during clinical appointments in companion animal practice. Journal of the American Veterinary Medical Association. 2009;234(11):1418-1424.
American Animal Hospital Association. Five pet insurance strategies to aid clients and grow your practice. NewStat. January 2019. bit.ly/2QUIM7d. Accessed May 22, 2019.
Jonathan Ayers. IDEXX Growth Strategy. IDEXX Laboratatories, Inc; 2016
Kipperman BS, Kass PH, Rishniw M. Factors that influence small animal veterinarians' opinions and actions regarding cost of care and effects of economic limitations on patient care and outcome and professional career satisfaction and burnout. Journal of the American Veterinary Medical Association. 2017;250(7):785-794.
Coe JB, Adams CL, Bonnett BN. A focus group study of veterinarians' and pet owners' monetary aspects of veterinary care. J Am Vet Med Assoc 2007;231:1510–1518.