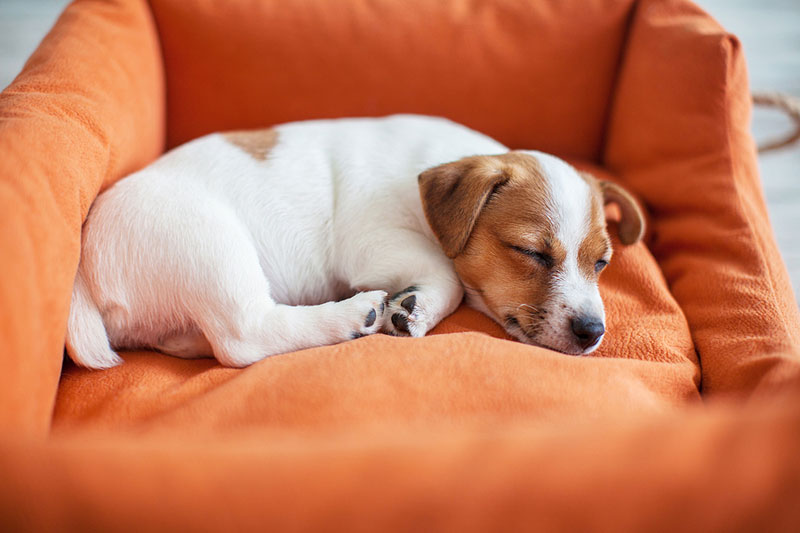 An alarming number of pet-lovers hoping to adopt a new four-legged friend amidst the pandemic were duped by online scam artists.
This is according to Veterinarians.org. The website, which is operated by veterinary health platform OneVet, analyzed scam-related data containing the word "puppy" collected by the Better Business Bureau (BBB) between Jan. 1 to Oct. 31, 2021.
The study identified 3,000 reported puppy scams during the 10-month period, representing an increase of 165 percent compared to the same time frame in 2019.
"The increase in puppy scams in 2020 and 2021 from pre-pandemic years is often the result of scammers insisting on social distancing practices in their online exchanges with individuals," the study reads. "Scammers will often assert interested parties will not be able to view their puppy of choice in person due to COVID restrictions, but that a deposit must still be paid in order to hold the puppy until it's old enough to be shipped to its new home."
With 345 reported cases, California ranked No. 1 on the list of states with most puppy scams during this period. Indeed, Californians lost more than quarter of a million dollars to these scams, Veterinarians.org reports, with the average amount of money lost per victim totaling $733.69.
Texas, Florida, and New York follow closely behind (242, 219, and 135 reported scams, respectively), with those duped losing more than $700 on average.
Michigan, however, stands out with the highest amount of money lost on average to puppy-related scams, with victims having lost an average of $1,097.
To help thwart potential scams, Veterinarians.org identifies several red flags:
The seller claims the buyer will not be able to see the puppy in person before adoption and/or is unable to provide multiple pictures/videos of the puppy up for adoption.
The seller asks for electronic payment up front (or payment via a gift card).
The seller (or a third-party) asks for payment to cover additional items, such as a climate-controlled crate for shipping, vaccinations, or transportation insurance/life insurance. In many cases, fraudulent emails will claim the shipping costs/crate rental fees will be refunded upon the puppy's delivery.
The breeder's website offers no information about the sire or dam of the litter and/or the breeder is unable to provide proof of health records or American Kennel Club (AKC) certification.
In the case of purebred breeds, the puppy in question is being offered at a significantly steep discount when compared with the average price for a puppy of its breed.
To view the complete study, click here.