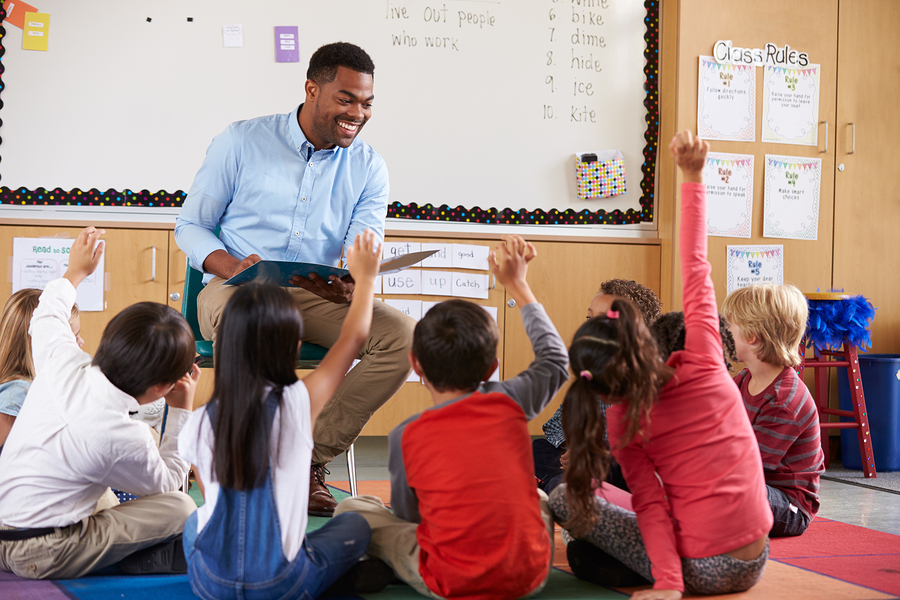 This Is How We "Role," an after-school role-modeling program aimed at diversifying the veterinarian-scientist workforce, is expanding with the help of four veterinary schools and colleges that received grants to partner with the Purdue University College of Veterinary Medicine.
The program, which focuses on elementary school students and is designed to increase awareness of the important role veterinarians play in keeping people and their pets healthy, is supported by the Science Education Partnership Award (SEPA) program of the National Institute of General Medical Sciences, a part of the National Institutes of Health.
Purdue developed interactive science and math experiences for students in kindergarten through fourth grade, with a focus on those who are educationally disadvantaged due to socioeconomic status, race, or ethnicity.
Now the program will be expanded beyond Purdue University to additional regions of the country through grants of $5,000 each. The grants were awarded to Colorado State University College of Veterinary Medicine and Biomedical Sciences, Cummings School of Veterinary Medicine at Tufts University, Lincoln Memorial University College of Veterinary Medicine, and Michigan State University College of Veterinary Medicine.
Purdue's CVM and Evaluation and Learning Research Center provide grant recipients with online professional development training for delivering the program in a culturally responsive, age-appropriate manner. Lesson materials include instructions, handouts and activity sheets, as well as tools for assessing the program's impact both on the students and veterinary student role models.
The assessments will focus on changes in the children's attitudes toward veterinarian scientists and knowledge of veterinary science, as well as their perceptions of themselves and their capability to achieve success.
"These children have already developed creative problem-solving skills and have experience overcoming unexpected challenges, and both of those qualities are essential for good scientists," said Sandra San Miguel, DVM, Ph.D., principal investigator, and Purdue Veterinary Medicine associate dean for engagement. "They are the future veterinarian-scientists who are going to find cures for cancer and change our world so we need to instill a passion in them for this work early on in their education."
Developed through collaboration among elementary school teachers, experts at Purdue, and Kingston Bay Group education consulting agency, the program was launched in 2015 with veterinary lessons in English and Spanish that meet Next Generation Science Standards. According to San Miguel, they hope to have the program at 11 additional US colleges of veterinary medicine within the next two years.