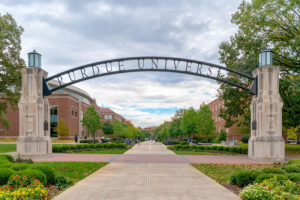 Pending formal approval, Purdue University is set to move ahead with the construction of a new Veterinary Teaching Hospital.
The $108-million project will comprise small- and large-animal facilities, including new hospitals for equine and farm-animal patients. The current small-animal hospital will be renovated to modernize its facilities.
"With this support, we can say Purdue University College of Veterinary Medicine's dream of having a new state-of-the-art hospital facility will become a reality," says its dean, Willie Reed.
Purdue has committed $35 million to the project and Indiana recently approved a $73-million appropriation.
Currently, the facility serves more than:
16,400 patients through the small-animal hospital;
1,800 patients in the large-animal hospital; and
23,000 food animals and horses through on-farm visits conducted by the Food Animal and Equine Ambulatory Services.