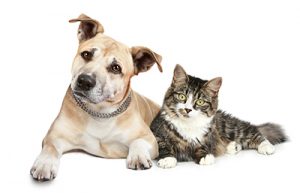 North America's pet health insurance sector saw continued growth in 2017, with the total number of pets insured in the U.S. and Canada hitting more than 2 million, according to a report released by the North American Pet Health Insurance Association (NAPHIA). The numbers demonstrate a 16.8 percent increase in insured pets when compared to statistics from 2016.
"While we have seen steady growth since 2013, this double-digit increase is well ahead of the just over 11 percent growth in 2016," said Tim Graff, chair of NAPHIA's benchmarking working group.
According to the report, there are 1.83 million dogs and cats insured across the U.S., representing 17.5 percent growth when compared to 2016, and 244,000 in Canada, showing 11.1 percent growth. Of those insured, 98 percent were covered through either an accident & illness plan or an insurance plan with embedded wellness; only 2 percent were covered through accident only plans.
In regard to premiums, pets covered through accident and illness plans averaged an annual premium of $516 USD per pet in the U.S. and $603 CAD in Canada; those covered through accident-only plans averaged annual premiums of $181 USD in the U.S. and $217 CAD in Canada. The average claim amount paid for accident and illness plans was $278 USD in the U.S. and $311 CAD in Canada. Average premiums for dogs were consistently higher than those for cats across both types of insurance in both countries.
The report shows accident and illness/insurance with embedded wellness represented 92.1 percent of total gross written premium in 2017.
In total, the combined premium volume for all NAPHIA members in North America was approximately $1.15 billion USD, represented by $1.03 billion USD in the U.S. (23.2 percent growth from 2016) and $161.1 million CAD in Canada (15.7 percent growth from 2016).
To access the full report, click here.