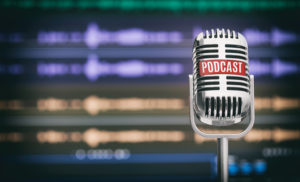 Having uncomfortable conversations with pet owners is the subject of the first episode in a newly launched podcast for veterinarians by Royal Canin.
"Vet Talk with Royal Canin" brings together industry experts to speak on issues veterinarians face every day. The podcast will provide discussions and tips about the most common challenges in the industry.
"For more than 50 years, Royal Canin has been a committed partner of veterinary professionals across the world, and 'Vet Talk with Royal Canin' is another opportunity to help facilitate conversation within the veterinary community," says Brent Mayabb, DVM, Royal Canin chief veterinary officer and vice president of corporate affairs.
"We understand today's veterinarians face a landscape with a unique set of both challenges and opportunities, and we developed this podcast series to have an open, candid discussion on some of these topics."
The first episode features Andy Roark, DVM, and Megan Hill, DVM as they provide ways veterinarians can approach difficult topics with pet owners such as pet obesity. Upcoming episodes will focus on how to find happiness and stay positive as veterinary professionals, along with common nutritional myths and the future of the industry.
"Vet Talk with Royal Canin" is available on Royal Canin's website, iTunes, Google Play, Spotify, and Stitcher.