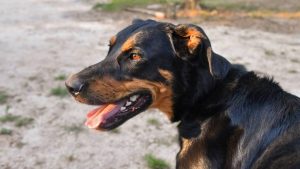 Royal Canin is celebrating its 50th anniversary as a global provider of health and nutrition products for dogs and cats.
Founded in 1968 by French veterinarian Dr. Jean Cathary, Royal Canin offers more than 350 formulations available to meet the specific needs and characteristics of dogs and cats, all while sticking to the company's vision of food being the first medicine.
"Royal Canin was built with a commitment to put 'Pets First' to ensure our products provide optimal health to dogs and cats through each stage of their lives. Our Canadian operations are centered on that vision," said Daryn Brown, general manager at Royal Canin Canada. "We take food safety and traceability very seriously to ensure every product created in Canada is tested and meets consistent and superior quality standards."
Located 70 km (43 mi) from Toronto in Puslinch, Ont., Royal Canin Canada's facility manufactures kibble destined for Canada and global markets, including Colombia, Chile, Mexico, Japan, and the U.S.
In 2008, the company invested more than $73 million to open the facility. Since then, it has doubled its food extrusion and added the Americas Regional Laboratory in 2010.
This year, the company announced it will open its 15th production facility in Korea to meet its growing demand in Asia.