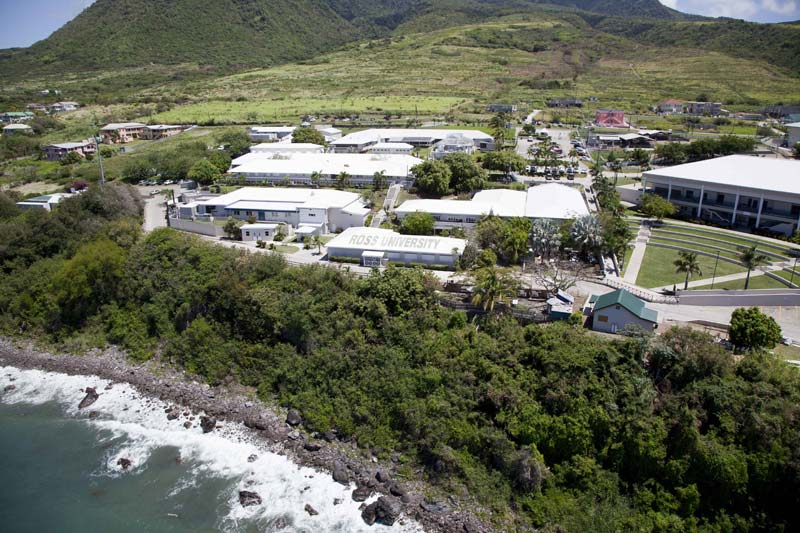 Veterinary professionals from around the globe are set to converge at Ross University School of Veterinary Medicine (RUSVM) for the 2019 West Indies Veterinary Conference (WIVC).
Held Nov. 2 to 7, the event features sessions from leaders in the fields of immunology and vaccinations, wildlife medicine, practice management, and small and large animal medicine.
"WIVC is an extraordinary opportunity for veterinary professionals to come together and share valuable insights, the latest research, and new trends in the field," says the school's dean, Sean Callanan, PhD, MVB, MRCVS CertVR, DipECVP, FRCPath. "We are proud of the work RUSVM alumni accomplish and the impact they make on the veterinary community. Connecting our alumni with other leading professionals is what makes this a premier conference for veterinary medicine."
The conference will feature keynote speaker Stuart W.J. Reid, DVM, CBE, BVMS, PhD, DipECVPH, FRSE, MRCVS, principal of the University of London's Royal Veterinary College (RVC). Recognized as a specialist in veterinary epidemiology and veterinary public health by the Royal College of Veterinary Surgeons (RCVS) and the European Board of Veterinary Specialists (EBVS), respectively, Dr. Reid is a fellow of the Royal Society of Biology (RSB), the Royal Society of Edinburgh (RSE), and the Royal College of Veterinary Surgeons (RCVS).
"I am delighted to be attending the 2019 WIVC and to be afforded the privilege of exchanging views with Dean Callanan, his colleagues, and the wider veterinary community," Reid says. "Of all our areas of endeavor, it is perhaps veterinarians' role in One Health that most brings us together as a profession with international horizons, impact, and accountability."
Additionally, attendees are invited to attend a toxic plant identification master class and wet labs, which will offer hands-on learning in stifle stabilization surgery and small animal dentistry.
RUSVM will also host a career fair for current veterinary students. Seventeen employers will be in attendance, including Banfield Pet Hospital, Thrive Affordable Vet Care, Southern Veterinary Partners, and VCA.
For more, click here.