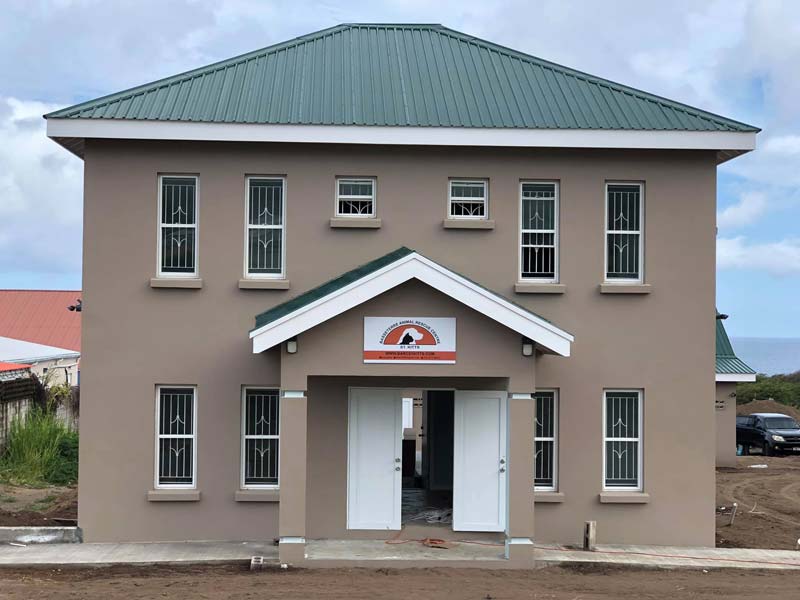 The Federation of St. Kitts and Nevis has welcomed its first animal rescue center, thanks, in part, to support from Ross University School of Veterinary Medicine (RUSVM).
The university has partnered with the Basseterre Animal Rescue Centre (BARC) to ensure animals are provided with high-quality care. Students and faculty will assist the facility in offering a range of services, including animal rescue and health care, rehabilitation, adoptions, and community education and outreach.
"I am proud to witness the development of a sustainable shelter that will support our local community with animal care needs and educational programs on animal welfare," says Dean Sean Callanan, PhD, MVB, MRCVS CertVR, DipECVP, FRCPath.
"RUSVM is prepared to provide support with our skills and time. I am thrilled our parent company, with support from the Adtalem Global Education Foundation, has recognized the value in this facility. Our institution continues to invest in the local community, demonstrating our continued commitment to changing the animal care landscape, service, and standards."
The partnership also will introduce students to important concepts of shelter medicine, says RUSVM assistant professor Andrea Peda, DVM, including preventative health care, spay and neuter initiatives, and overall animal welfare.
"Our RUSVM student clubs have been active in animal welfare activities on island for many years, and we are now happy to have one location where we can serve these animals and the people who care about them in the federation," Dr. Peda says.