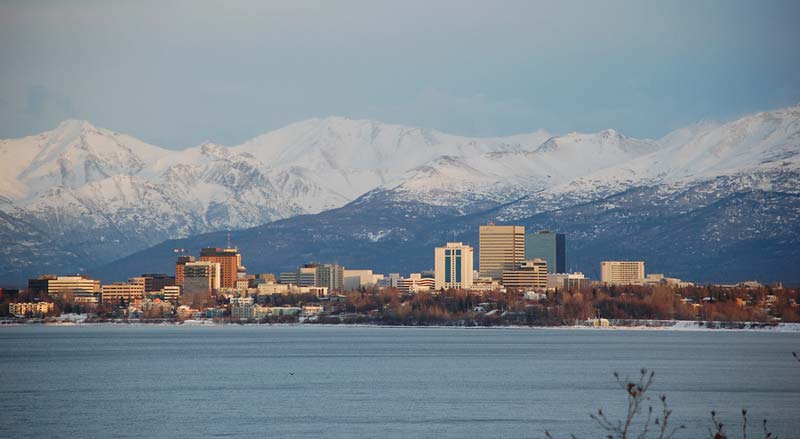 Two veterinary groups have joined forces to enhance animal care services in America's Last Frontier.
SAGE Veterinary Centers has expanded its community of emergency and specialty clinics into Alaska through a new partnership with Veterinary Specialists of Alaska (VSOAK), the state's only specialty-focused veterinary hospital.
"I am excited to join the SAGE organization because I feel our practice philosophies are well aligned," says VSOAK owner and hospital director, Mike Edwards, MS, DACVS. "We share the desire to be leaders in our area [by] providing high-quality patient care within our specialties. Joining with SAGE will allow us to expand our resources and the breadth and depth of services we can offer to pets and their owners in Alaska."
Founded initially as Alaska Veterinary Surgical Services in 1996, VSOAK was established in 2003. It provides the local community with specialized veterinary medicine that is unique to the realities of life for pets living in Alaska, the groups says, including comprehensive dermatology, surgery, physical rehabilitation, and diagnostics for small animals.
"Dr. Edwards [along with] his specialists and dedicated staff have set a high standard of specialized care in their region, one that resonates with SAGE's overall mission, and we're excited to partner with them," says SAGE's CEO, Gina Del Vecchio. "As this is SAGE's first venture into Alaska as part of its expansion throughout the U.S., the partnership delivers a synergistic approach to our brand of collaborative, compassionate veterinary care."
"VSOAK provides exceptional veterinary care to the Anchorage community and we're delighted they have decided to join SAGE to continue our outstanding patient care across the West Coast," adds Wendi Velando Rankin, DVM, MS, DACVIM (Oncology), SAGE's chief medical officer.