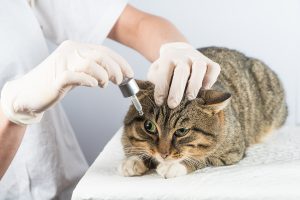 SAGE Veterinary Centers, a specialty and emergency veterinary organization, has added two new partner locations to expand its services and provide patients with better specialty care.
The organization has partnered with Veterinary Vision, a provider of ophthalmology treatment in the San Francisco Bay area. Its clinics in San Carlos and San Francisco treat more than 3,100 patients and perform over 12,000 examinations annually.
According to Veterinary Vision's Cynthia Cook, DVM, PhD, incorporating ophthalmology into the specialty services provided at SAGE Centers will allow optimized outcomes for ophthalmic emergencies, coordinate care for patients presenting with ocular manifestations of diseases affecting other organs, and coordinate complicated patient management with anesthesia and surgery departments when needed.
"SAGE and Veterinary Vision are uniquely aligned in cultural values," said Gina Del Vecchio, SAGE chief executive officer.
"People are our most important asset, and we are both delighted and honored to welcome the doctors and staff of Veterinary Vision into the SAGE family."