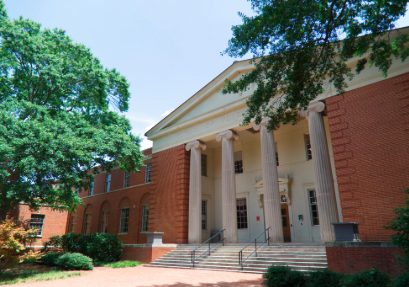 Veterinarians interested in pursuing residency in the Peach State now have an additional option.
SAGE Veterinary Centers and the University of Georgia (UGA) College of Veterinary Medicine have announced a new residency program at the school.
Through the partnership, SAGE will provide financial support to the college to train residents in clinical duties, board preparation, and research. Meanwhile, the residents will perform out-rotations at SAGE hospitals and will have the option to join the company full-time when they complete their residency.
The program spans five specialties:
cardiology;
internal medicine;
radiology;
surgery; and
ophthalmology.
Mélissa De Lombaert, DVM, and Maggie Li Puma, DVM, have been selected for the inaugural class of a joint three-year program, taking on surgery and ophthalmology residencies, respectively.
"I am really honored to take part in such a phenomenal opportunity," Dr. De Lombaert says. "UGA offers an exceptional surgical residency, and I am excited to begin my final training before starting my career at SAGE."
"We are excited to add two high-caliber residents to UGA's existing complement of residents," adds Spencer Johnston, VMD, DACVS, head of the department of small animal medicine and surgery at the UGA College of Veterinary Medicine. "The addition of these individuals to our residency programs will only serve to improve the quality of service we can provide to our clients, help us to achieve our goals of exceptional stewardship in the community, and contribute to the education of the next generation of veterinarians."