Suggested Veterinary Products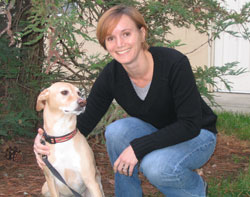 Natura Pet Products of San Jose, Calif., has hired Sally Perea, DVM, Dipl. ACVN, as its senior nutritionist. She will work directly with Sean Delaney, DVM, Dipl. ACVN, Natura's senior executive vice president.
Dr. Perea was previously a faculty member at the University of California, Davis and a principal consultant at Davis Veterinary Medical Consulting, a company that developed Balance IT software and supplements for making homemade pet food.
"I'm excited to be joining Natura Pet Products, and look forward to playing a role in the further development and advancement of healthful pet foods and treats," she said.
Natura Pet Products' lines include Innova, California Natural, EVO, HealthWise, Mother Nature and Karma.