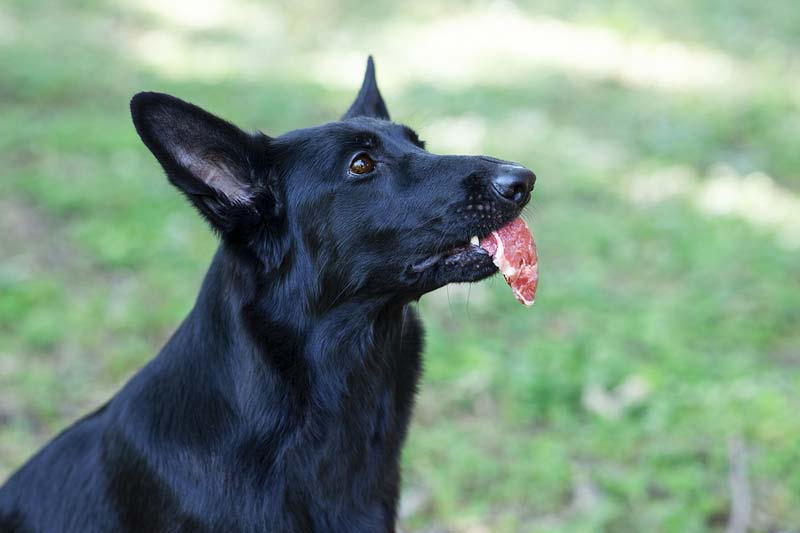 Pet owners are being instructed to dispose of all Performance Dog raw frozen pet food after samples tested positive for Salmonella and/or Listeria monocytogenes (L. mono).
Samples of two different finished products were obtained by the U.S. Food and Drug Administration (FDA) during a routine inspection of Performance Dog manufacturer Bravo Packing's facility in Carneys Point, N.J.
One sample, which had been sold in 2-lb. packages (lot 072219), came back positive for Salmonella and L. mono, while the second, which had not yet been distributed, contained Salmonella.
As handling the contaminated food items increases the spread of the bacteria, FDA is advising veterinarians to alert pet owners of the warning and suggest they safely discard any affected products, as well as thoroughly clean and disinfect areas where they were stored.
Salmonella and L. mono can cause illness and death in humans and animals, especially those who are very young, very old, or have weak immune systems.
The alert marks the second time a Bravo Packing product has tested positive for pathogen contamination. In September 2018, the company recalled all Performance Dog frozen raw pet food due to Salmonella. Further, during a 2016 inspection, FDA collected samples of Bravo Packing horse meat chunk animal food that tested positive for the drugs pentobarbital and phenytoin.