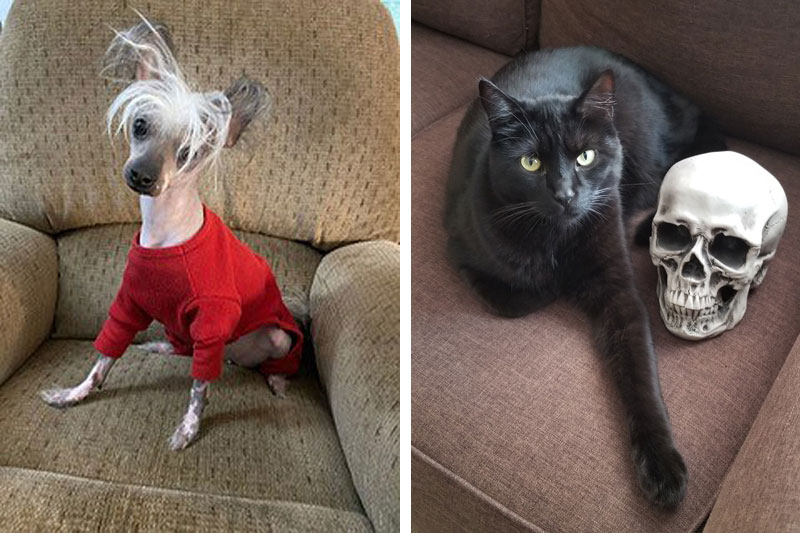 Revered historical figures, a celebrated author, and a popular chicken curry dish were among those immortalized by pet owners in 2020.
Nationwide Pet Insurance has published its rankings of 2020's most imaginative and unique dog and cat monikers. Names were selected from the company's database and voted on by its clients.
A hairless Chinese Crested dubbed "Scarlett No Haira" took the top prize in the canine category, while first place in the feline category went to "Edgar Allan Paw."
"While we all love a descriptive name like "Goldie," or those that captured the zeitgeist like "Rey" or "Bella," pet parents who take a unique approach to pet naming are also very much appreciated at Nationwide," says the company's chief veterinary officer, Jules Benson, BVSc, MRCVS. "Whether the moniker is meant to be funny, ironic, or just plain nonsensical, giving an intentionally uncommon name shows a special thoughtfulness about a pet's place within a family."
The 10 dog names to take the top spots were:
Scarlett No Haira
Anakin Tailwagger
Andre Igoudogla
Joan of Bark
Madame Squishy Van Wrinkleface
Stella Barktois
Sugar Bubbles Fancypants
The Other Dude
Trillium Points Jacobs Ladder
Zoe Max Berger Sacks
Meanwhile, the top cat names were:
Edgar Allan Paw
Admiral Turbo Meowington
Captain Sushi
Copurrrnicus
Ella Whiskers Oreo Hurst
Fernsbane the Inquisitive
Macaroni Bob
Mingus Pookiebutts
Neville Furbottom
Tika Meowsala
For more on this year's winners, click here.