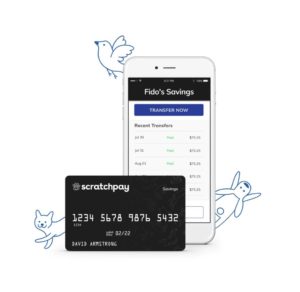 Scratchpay and Green Dot Bank have announced they are working together to help pet owners save money for those unexpected veterinary bills.
The financial technology company will offer owners Scratchpay Savings, a new type of savings account and a debit card.
"Scratchpay's current offerings help pet parents manage the high cost of veterinary care with convenient and transparent payment plans," says Scratchpay chief executive officer, John Keatley. "But we know many of our customers want to be proactive and plan ahead for the next expensive trip to the veterinarian.
"Our new Scratchpay savings account will help them do just that. Set aside funds each month for their pet's health care, while also earning benefits and incentives to reward them for good behavior."
The benefits of Scratchpay Savings include:
• Set-it-and-forget-it savings plans through the Scratchpay app
• A customized debit card, allowing convenient access to funds
• Pet-friendly rewards and incentives
• No minimum balance
• No monthly fee
Owners will also be able to earn cash back at Scratchpay partner clinic locations and special rewards will be available to account holders who also have a Scratchpay payment plan.