Suggested Veterinary Products
Meet Evan Antin, DVM.
He's a DVM at Conejo Valley Veterinary Hospital in Thousand Oaks, Calif.
Back in late 2014, he was named "Sexiest Beast Charmer" in the annual People's magazine "Sexiest Man Alive" issue.
He studied at Colorado State University. "I've gotten a little bit of teasing from my colleagues, a lot of attention locally, and a few more patients than normal since the magazine came out," he told his school.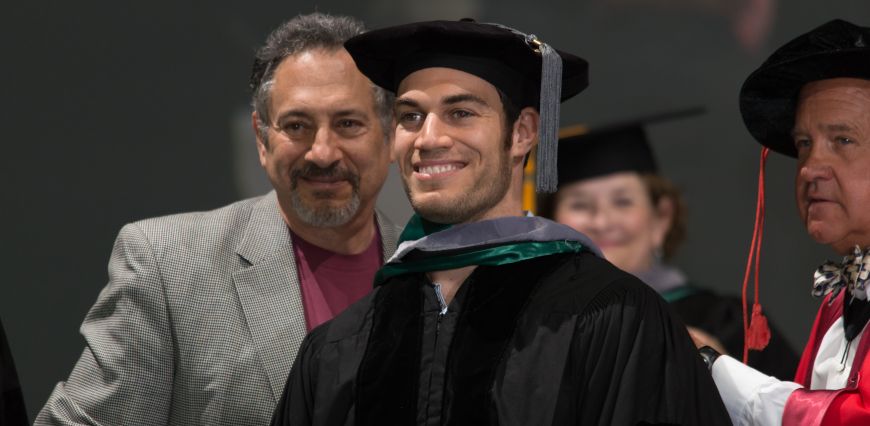 Courtesy Colorado state university
He's from Kansas City, Kansas, where, according to his bio, "he grew up spending the majority of his childhood in search of native wildlife including snakes, turtles and insects. He went on to study evolutionary and ecological biology at the University of Colorado at Boulder and spent several months abroad in Australia and Tanzania to learn more about their respective ecosystems and fauna."
He has made a number of media appearances, including the Kris Jenner Show, and has a YouTube page called Evan Antin Wild Vet, where he "[promotes] animal conservation one wild video at a time."
Here he is, with some intestines, just because.
He's active on Facebook, Twitter and Instagram.
According to his bio, "Antin currently lives just outside of Thousand Oaks, California with his dog, Henry, his cat, Willy, his savannah monitor lizard, Matilda, and an assortment of tropical fish. Other hobbies of his include snowboarding, hiking, and weightlifting."
Saving animals never looked so good.
You keep on saving animals, Dr. Antin!