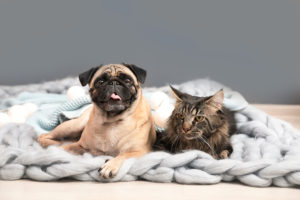 The Humane Society for Southwest Washington has launched a $10-million campaign to increase the size of its Vancouver hospital.
The expansion will allow veterinarians to provide care for low-income pet owners.
According to a news report from The Guardian, a $3-million donation has been received from a private donor and construction is expected to begin in 2021.
Stacey Graham, the nonprofit's president, told The Guardian the campaign will initially be targeted toward high-level donors, with public fundraising starting in 2020.
The funds will go toward a 2,105-sf addition to the southeast corner of the building, along with a two-story addition on the north side.
In an effort to provide veterinary care to low-income pet owners, the clinic says it will charge based a on client's income to avoid circumstances where owners must surrender their pets because they can't afford to pay for necessary treatment.