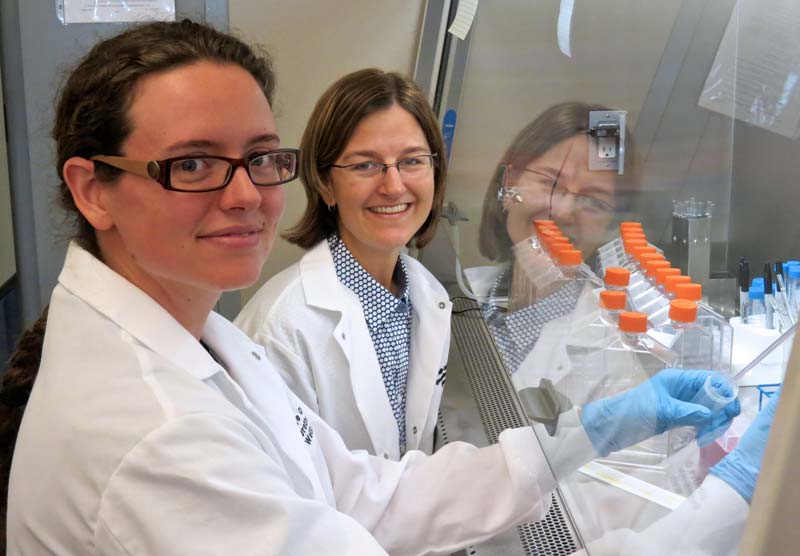 More than 200 students from 42 veterinary schools in the U.S. and beyond will forego vacation this summer to work in laboratories with academic and industry leaders.
The Boehringer Ingelheim Veterinary Scholars Program is designed to provide participants, most of whom are students in their first and second years of veterinary college, with practical laboratory and research skills needed to pursue careers in biomedical research.
Scholars work alongside an assigned mentor to conduct a hypothesis-driven research project over the course of 10 to 12 weeks. Further, scheduled activities supplement the work, providing opportunities for students to learn about the broader aspects of research.
"The Veterinary Scholars program provides an invaluable opportunity for students to learn the basic laboratory and data-analysis skills that set the foundation for scientific rigor," says its executive director, Roberto Alva Valdes, DVM, MS, PhD.
"They learn to develop a compelling hypothesis and gain exposure to the complexity and iterative process involved in proving concepts, as well as the critical thinking and communications skills required to translate and present their theories and findings to others."
Now in its 30th year, the program has instructed nearly 3,500 participants. In addition, founding sponsor, Boehringer Ingelheim, funds a challenge grant supporting $5,000 stipends for half the students participating in this year's program. Participating universities will match the stipend for each of the remaining scholars.
"Students who have participated in this program have gone on to pursue impressive careers advancing both veterinary and human health care and paying it forward by nurturing subsequent generations of veterinary students, and their contributions over the years are immeasurable," Dr. Alva Valdes says.
At the program's end, scholars will have the opportunity to present their research findings to peers and attending faculty at Boehringer Ingelheim's annual National Veterinary Scholars Symposium, held July 26 to 29 in Boston.